This article provides guidance on using the ClickView iOS app.
To download the ClickView iOS app click here or go to App Store on your iPhone and iPad devices.
Signing in to ClickView
When you open ClickView iOS app you will see the sign in screen below where you can enter your credentials:
1. Enter your email address: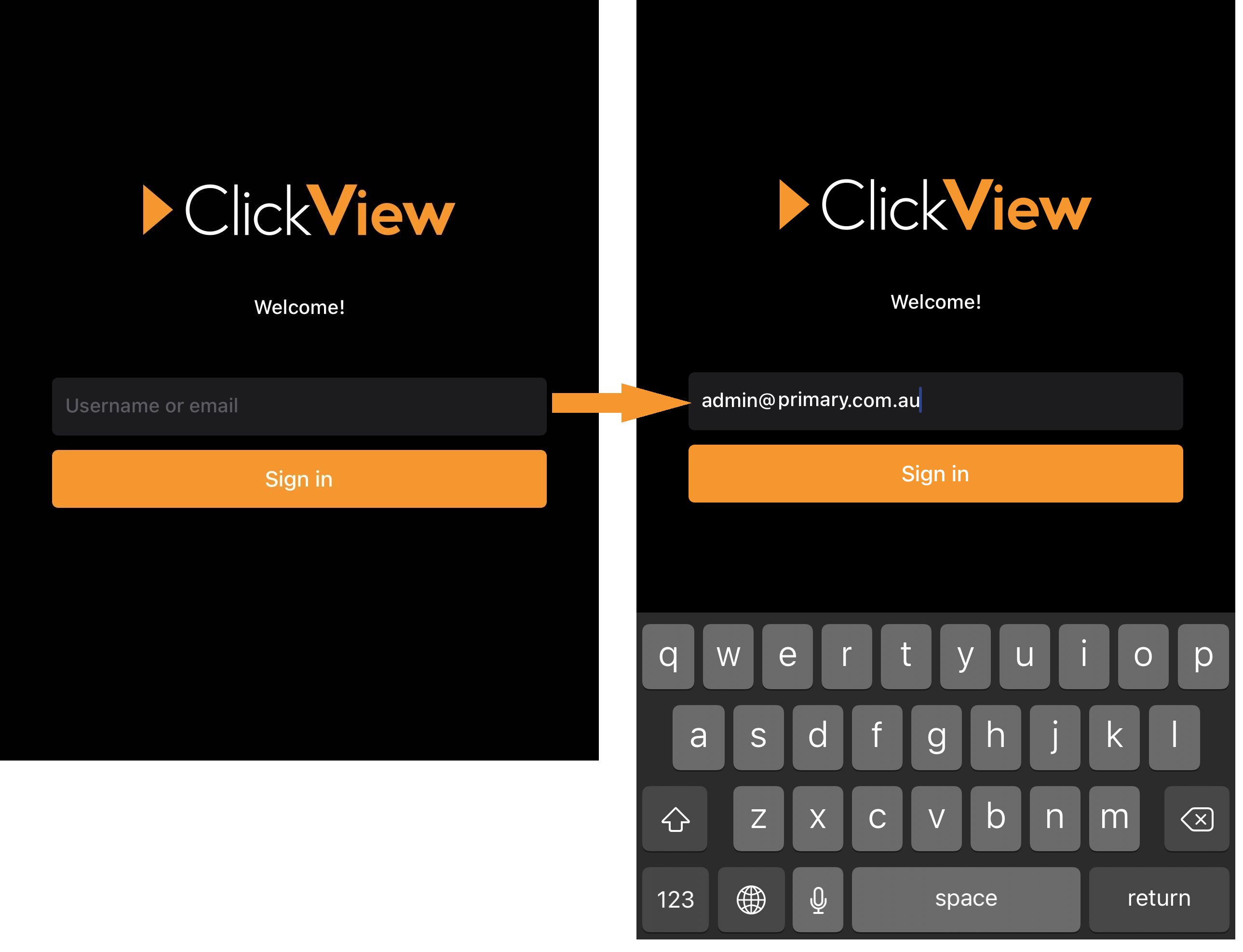 2. You will be presented with the following screen to enter your password, to finally login to ClickView: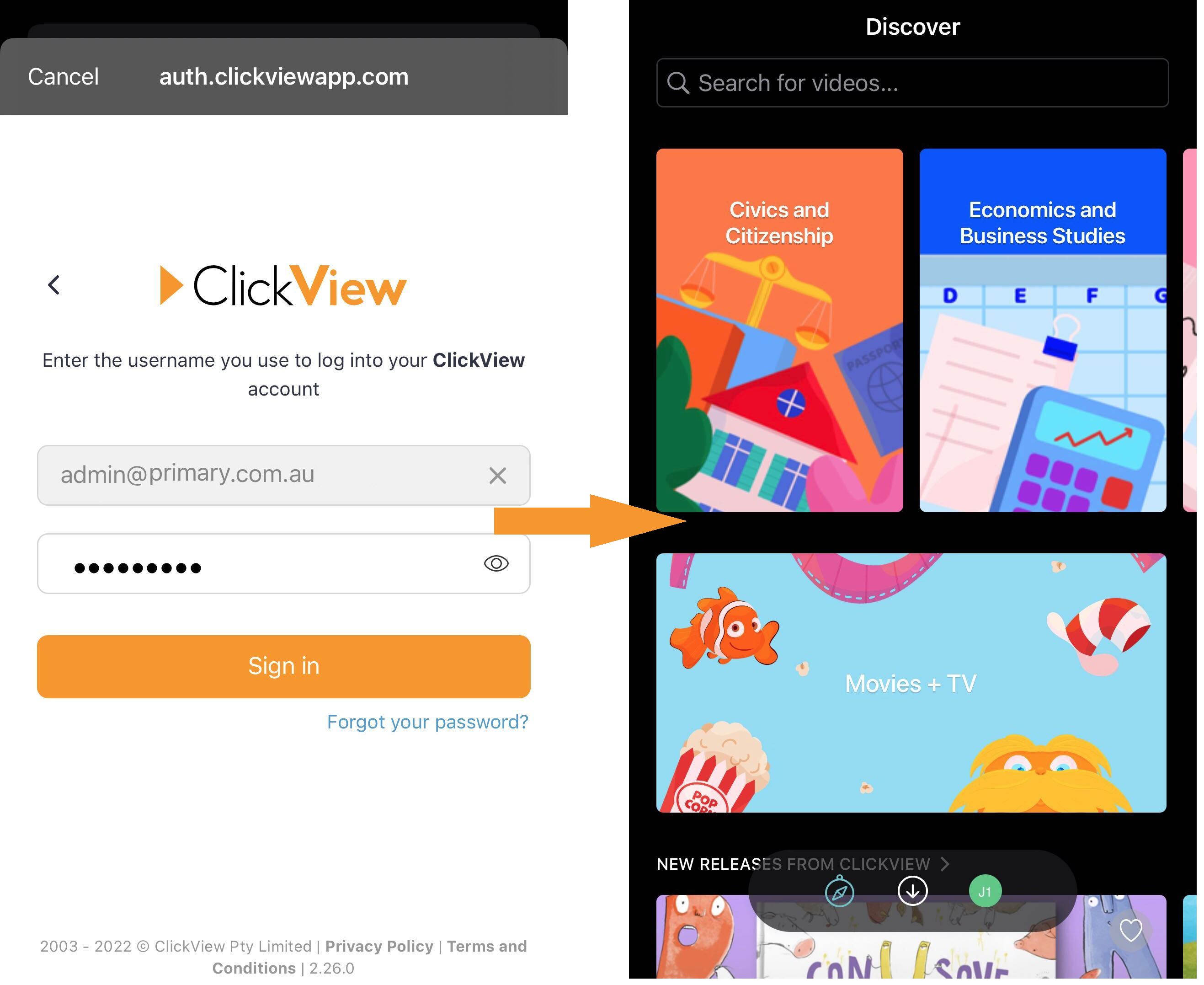 App Navigation menu
Once logged in, you will be presented with the 'Discover' page, which is the gateway to navigate to all other sections of the app described below: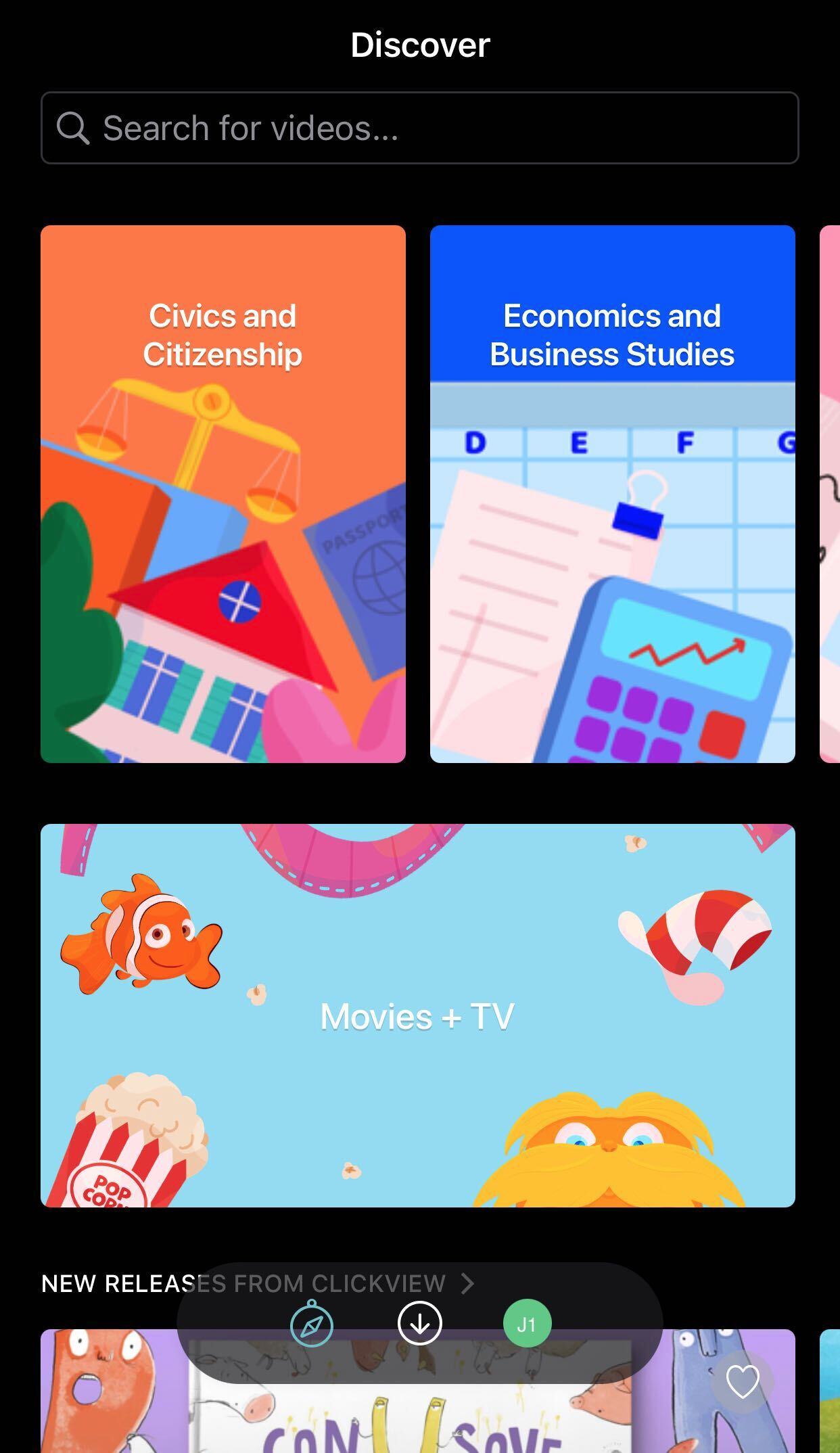 The Discover page is where you will be able to access videos from ClickView Libraries, new releases from ClickView, Watch history, Favourites, Downloads and ClickView recommendations.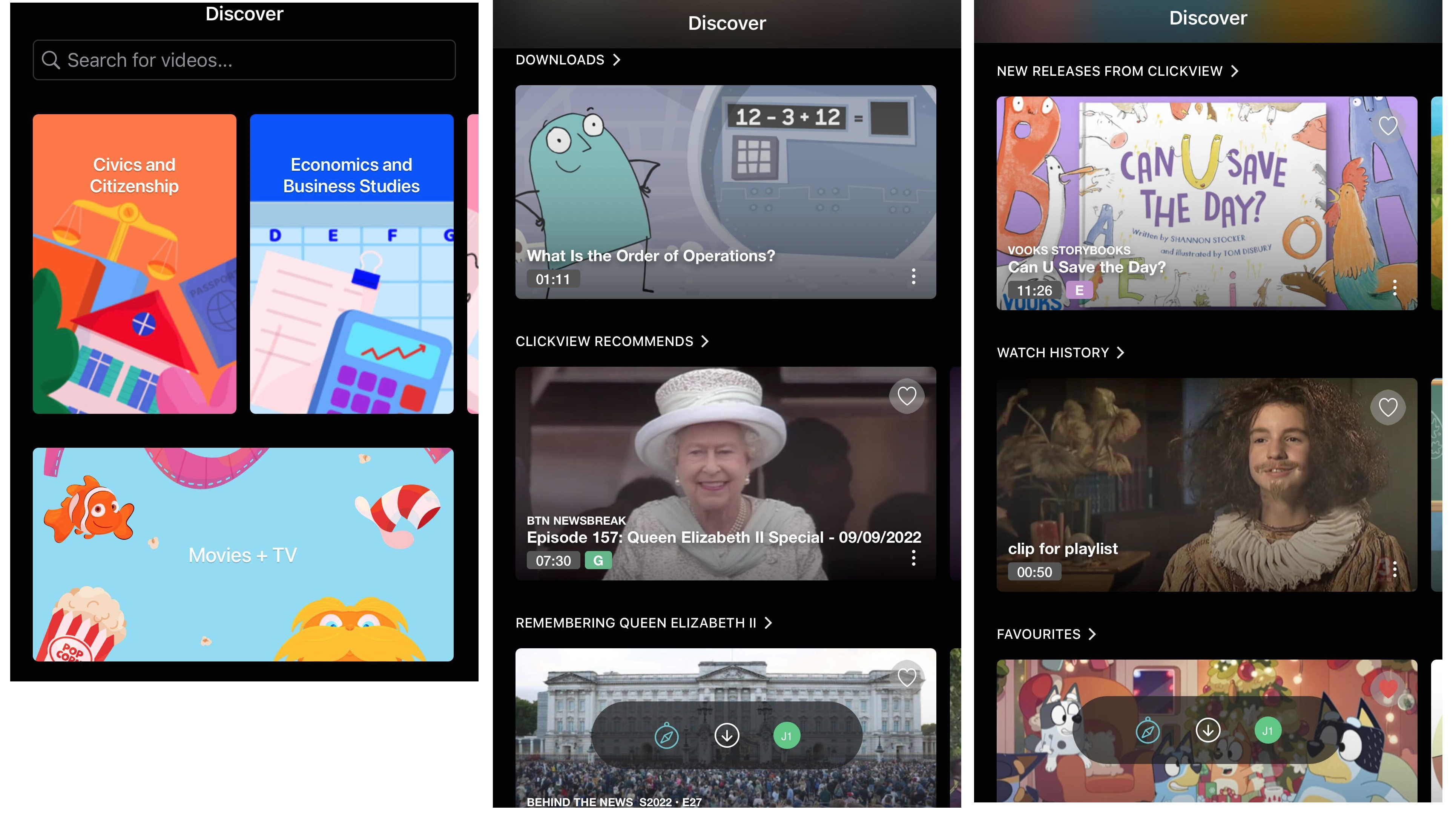 Your account: My Videos and Playlists
Click on your initials at the bottom-right-hand corner of the landing Discover page, which is where you can access your account, playlists and videos: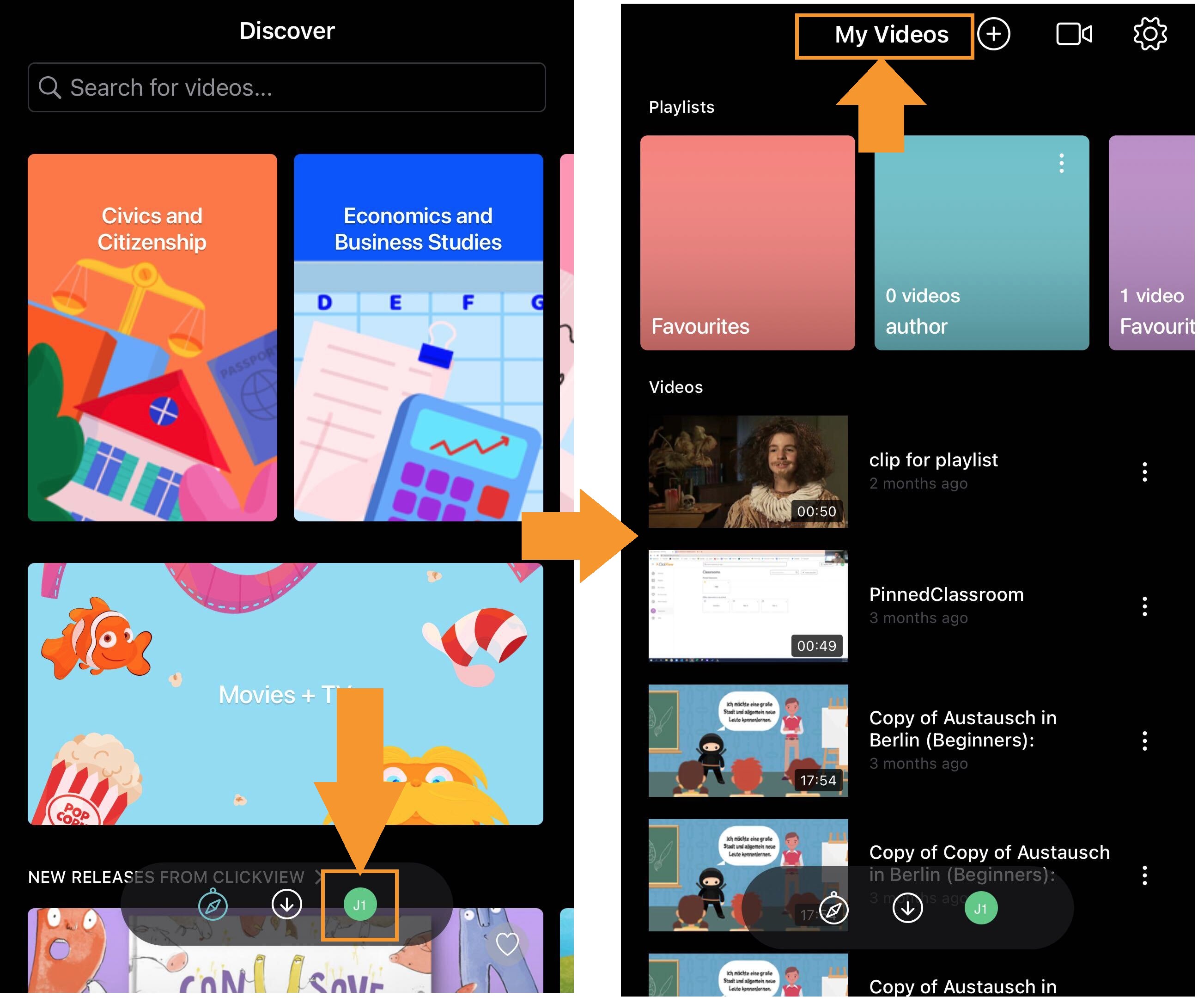 Clicking on the 'gear' icon on the top-right-hand corner to logout of your account: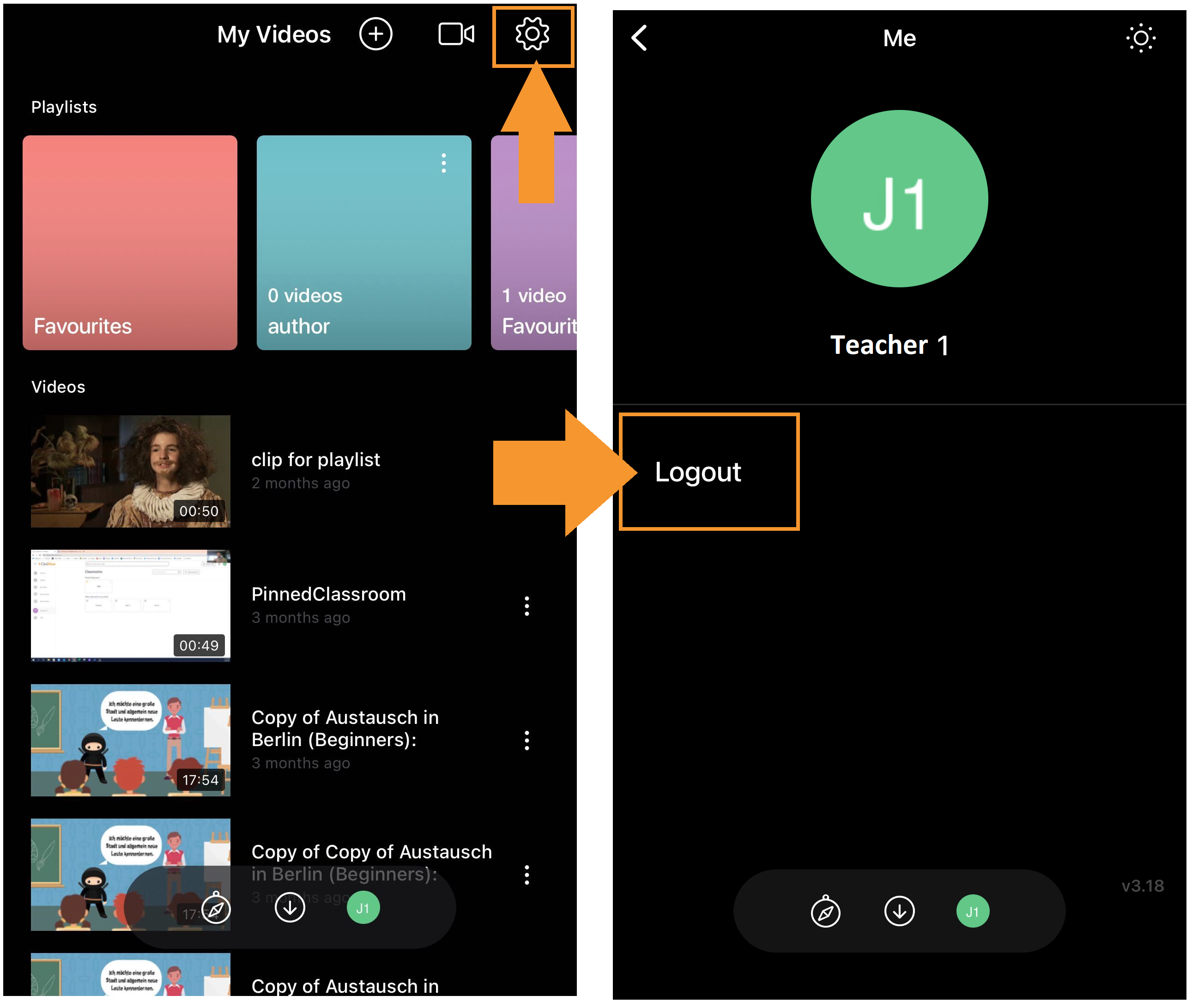 Clicking on the same gear icon also allows you to change the theme for your app: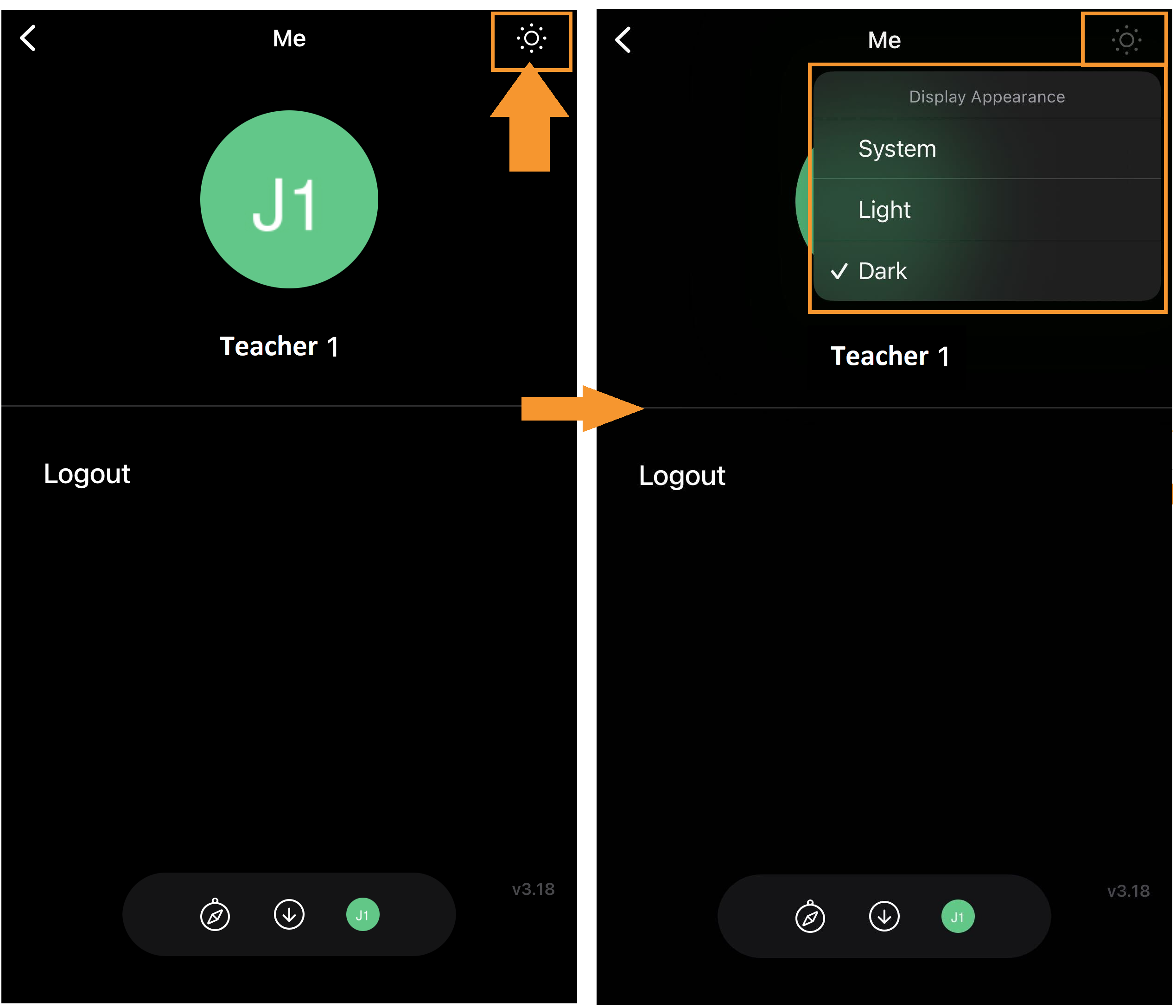 Downloads: Accessing your downloaded videos
Clicking on the arrow pointing downwards will navigate you to 'Downloads' section, where you can access videos which you have previously saved to your device: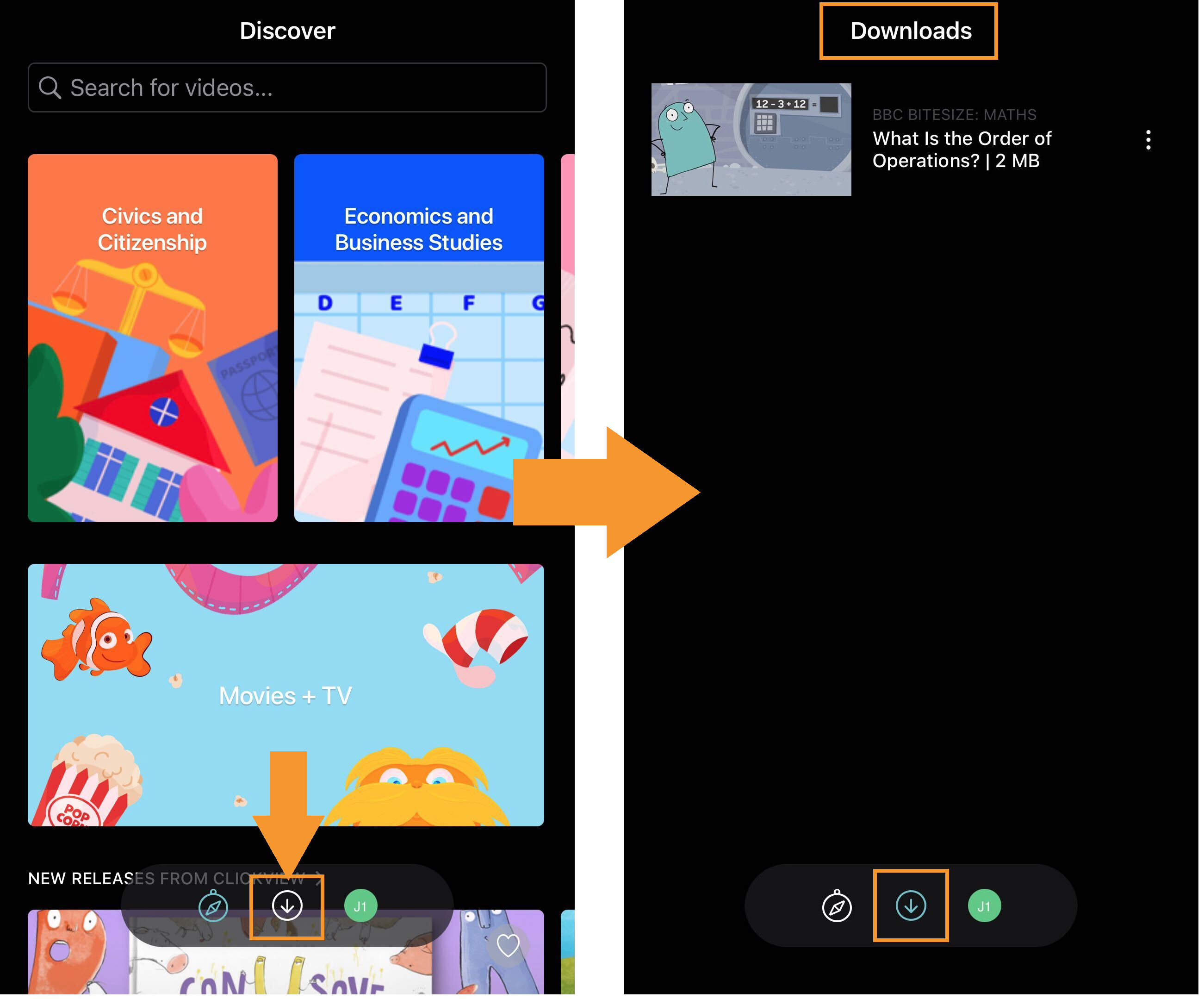 Libraries and Videos
From the Discover page, you can select the Library-> proceed to select a topic folder -> Select the Year level to find the video of your preference: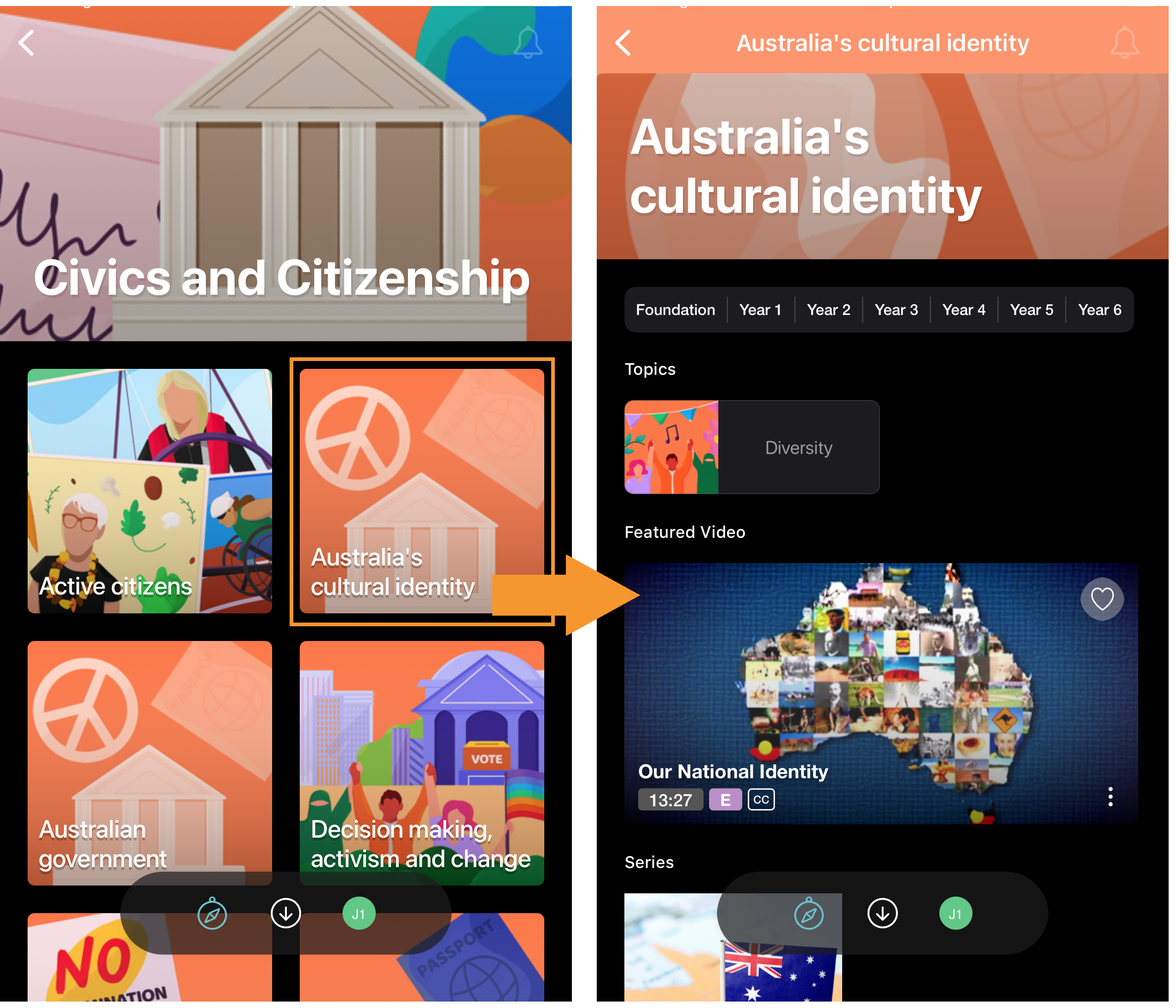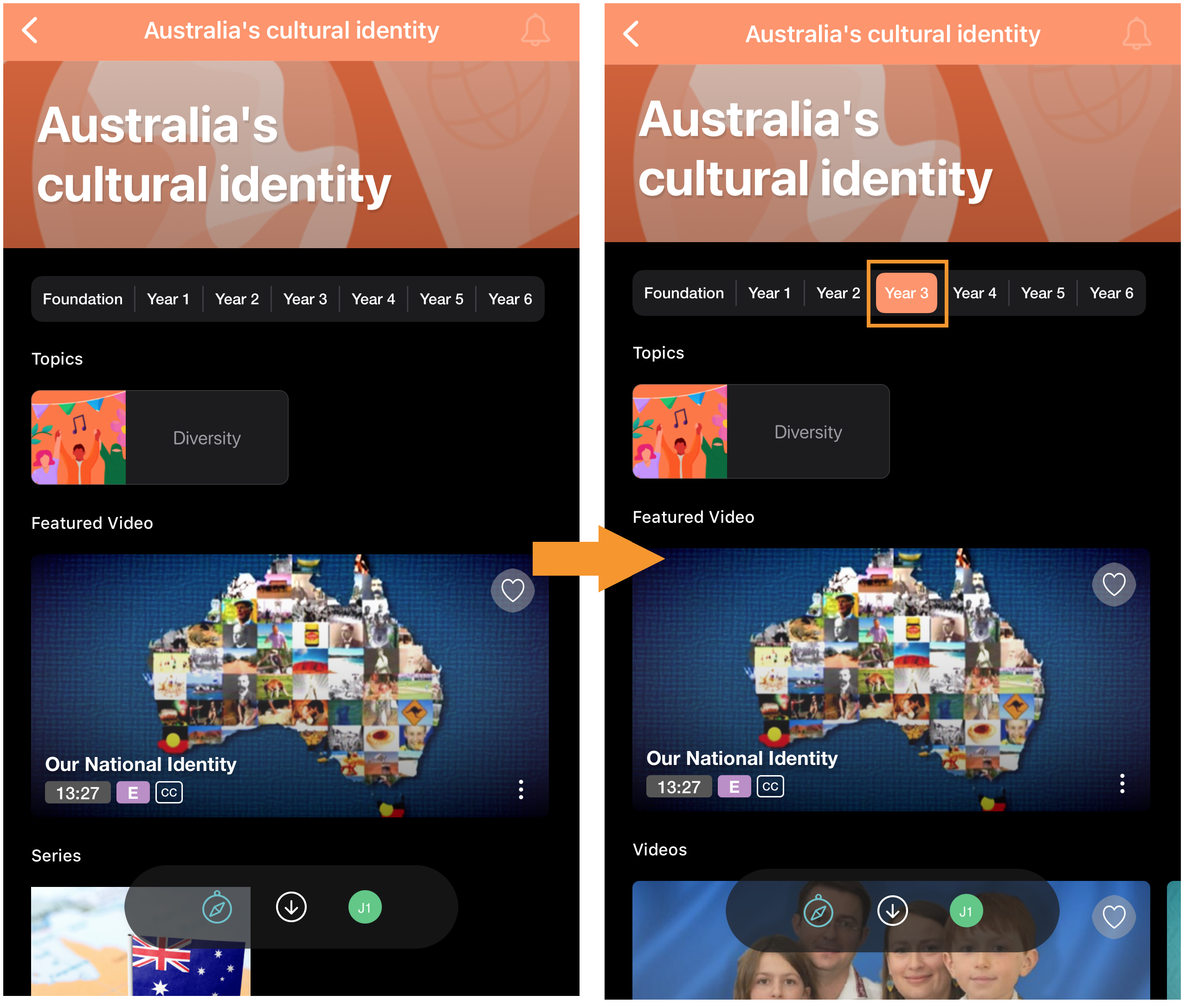 Adding videos to Favourites
Videos can be added to Favourites by clicking on the heart icon on the top-right hand corner of the video as depicted below: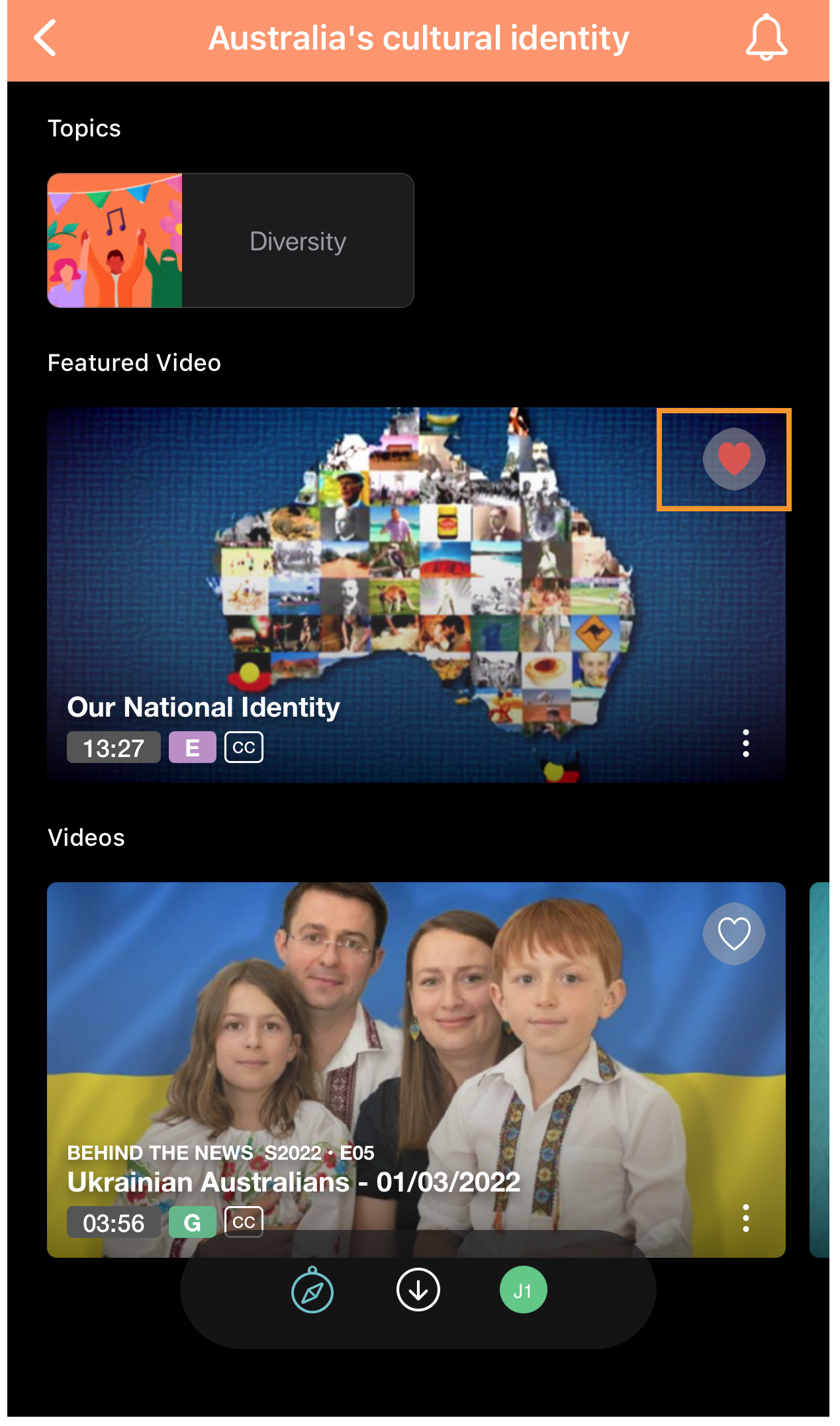 Add to Playlist, Share and Download videos

Clicking on the three dots at the bottom of the video, will enable you to add the video to your playlist, Share and Download the video: