Within the Android App, you have your own private area called 'My Videos' where you can create and publish your own content. In 'My Videos' you are able to upload and store videos from your own device or add videos from ClickView libraries.
Once a video is in 'My Videos' there are options to play the video, edit the video, create share links, embed, download or add to playlists.
Select your profile from the menu located at the bottom of the screen: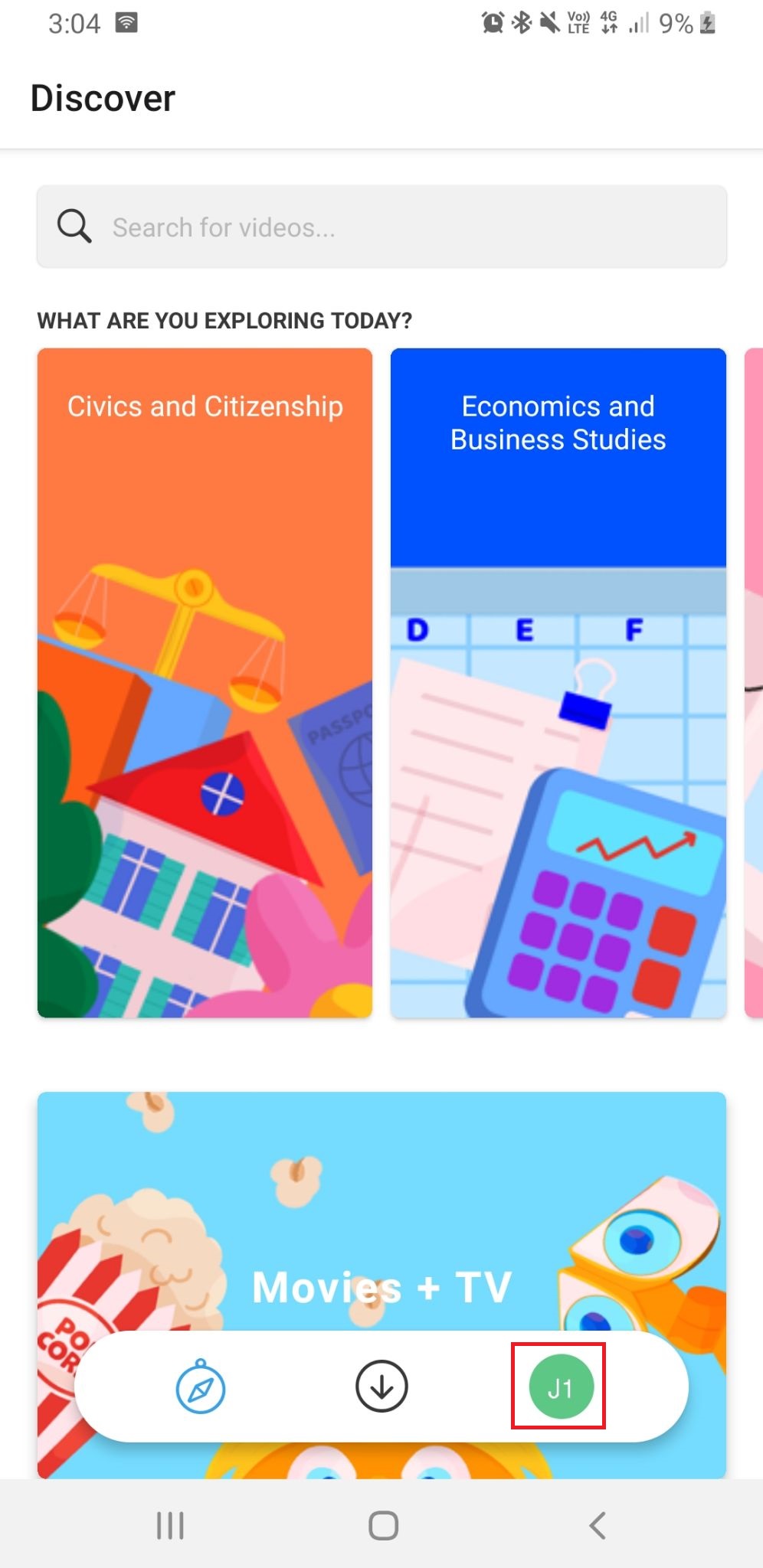 You'll now be able to view your playlists and "My Videos" which includes your personal collection of clips, interactives, and uploaded videos on ClickView. Only you can access these videos until you share them.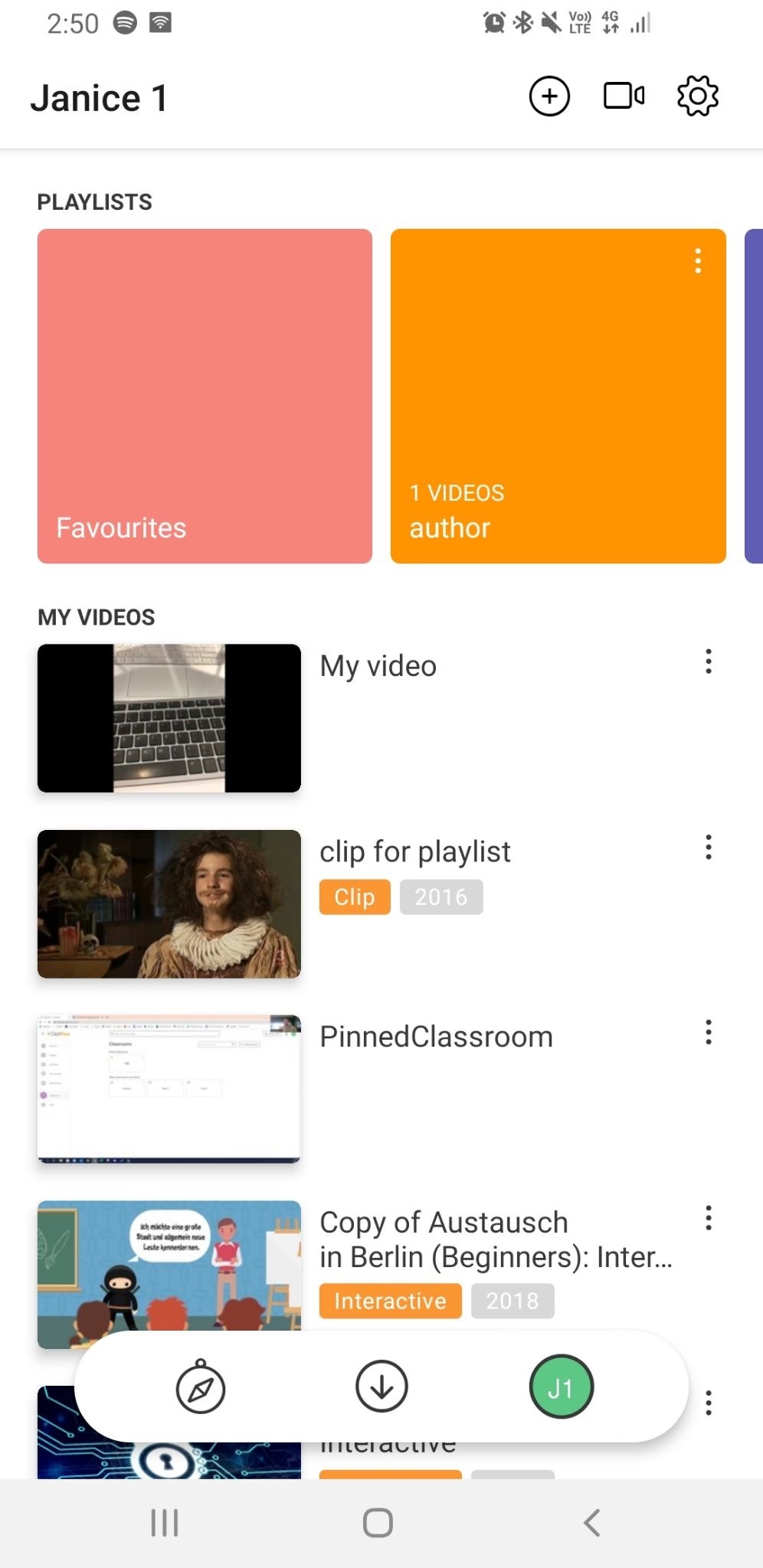 Use the camera button in the top right hand corner to upload videos. You can refer to 'How do I record and upload a video' if you need any help uploading a video.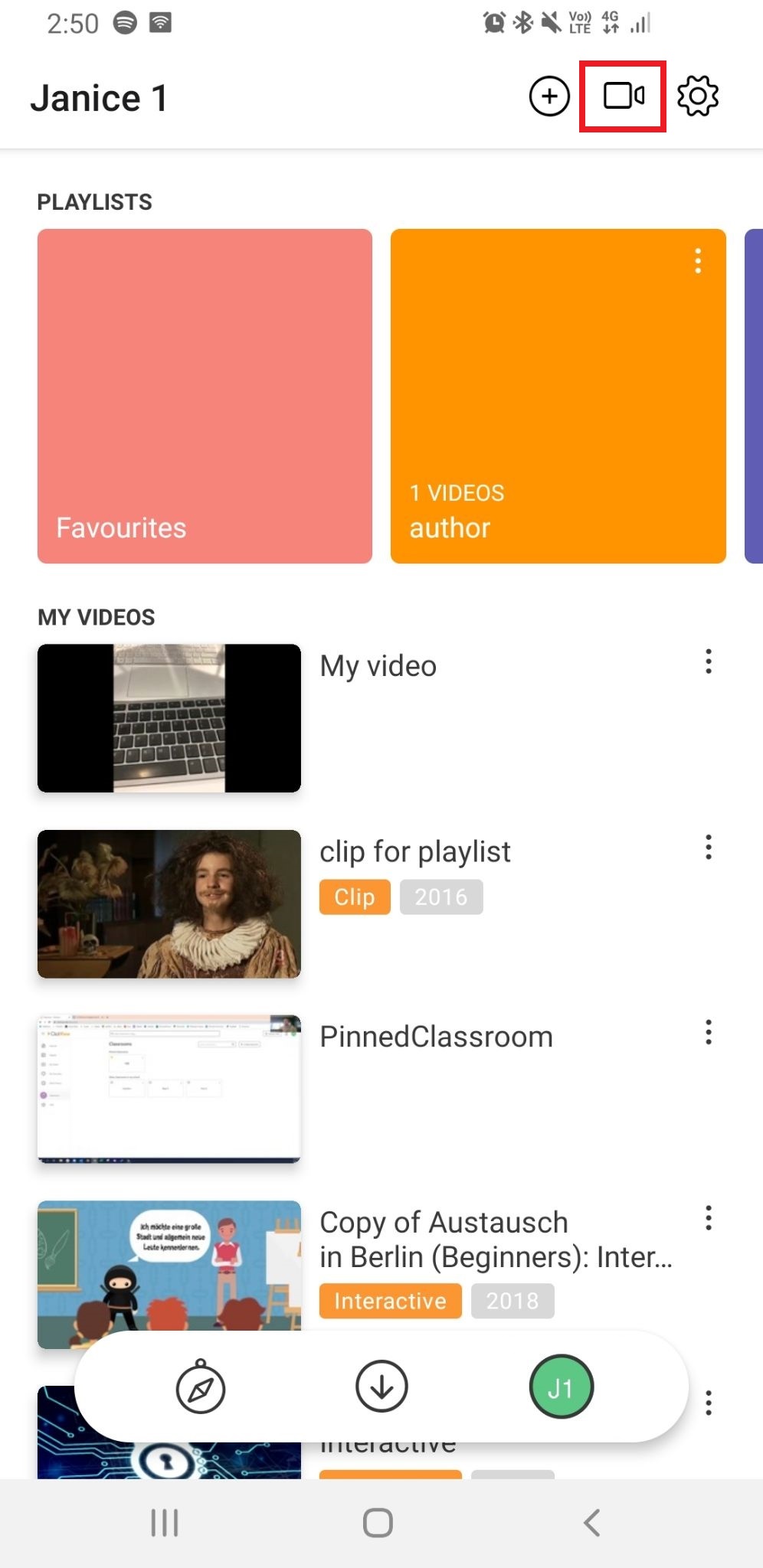 You can also click on the three-dot icon to next to video to add it to a playlist, add to your favourites, or download it to your device so you can watch it without an internet connection. You can also share it (if you would like further information on sharing a video, refer to 'How do I share a video') or delete it.