What is ClickView Movies + TV?
Movies + TV is a way to engage and captivate students with the wonderful and powerful medium of video. From captivating films to thought-provoking theatre and world-class documentaries, Movies + TV presents a beautiful blend of entertainment and education in a safe and secure environment.
The diverse and engaging video content selection includes:
Documentaries like David Attenborough's Blue Planet
Films from Disney
Theatre including Shakespeare productions
Other educationally and culturally relevant programs.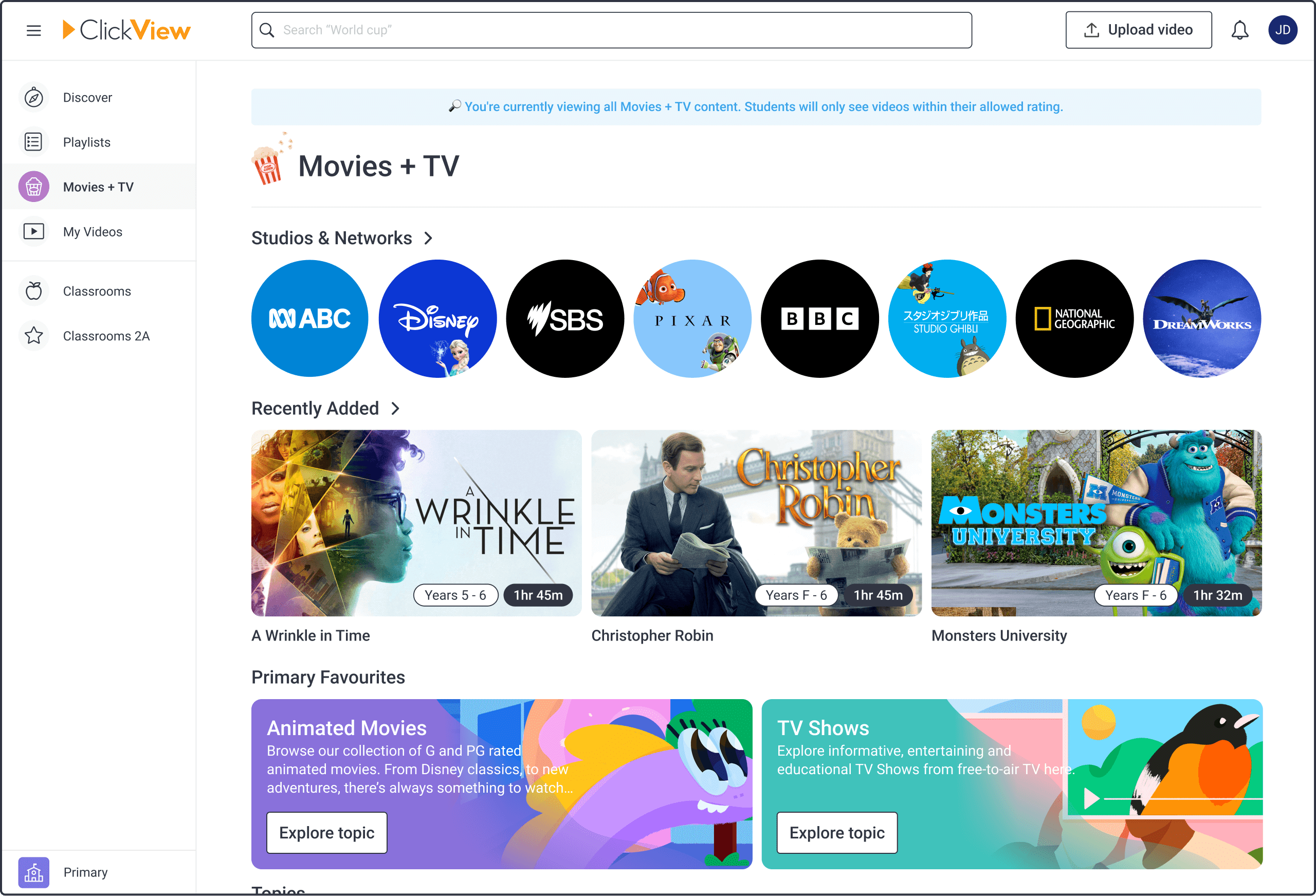 Movies + TV is a dashboard that contains content handpicked for students and is organised into different sections, providing teachers with a streamlined way to discover and select relevant content. For teacher and parent peace of mind, students will only see relevant and appropriate content.
How to Access Movies + TV
To access Movies + TV simply click on the Movies + TV option in the navigation section on left-hand side of the screen and you'll be directed to the page as seen in the image above.

Movies + TV Filter
Additionally, the Movies + TV feature offers a helpful filter option. Users can easily filter videos based on their desired ratings, allowing for quick access to age-appropriate movies and TV shows. This feature helps teachers find and share suitable content with their students efficiently, saving time and effort in the process.


To view content that aligns with your students' ratings, simply select the desired ratings you prefer:

Once selected, Movies + TV will display a range of content with ratings up to your chosen rating, and you'll also you have the option to further refine your search by using additional filters to narrow down your search and find content that aligns with your preferences even more: