ClickView TV is a television recording service that allows you to access, extract and edit free-to-air television programs from many different channels over the last month.
You have the ability to browse thousands of recent and topical TV programs to select for entertaining and rich lesson plans.
All programs from ClickView TV, can be added to My Videos within ClickView where you can make further edits to the video and metadata, share with students, and also create an interactive lessons with the video.
Where do I find ClickView TV?
You'll be able to access ClickView TV by clicking on your avatar in the top right of the screen, and selecting 'TV' from the menu options.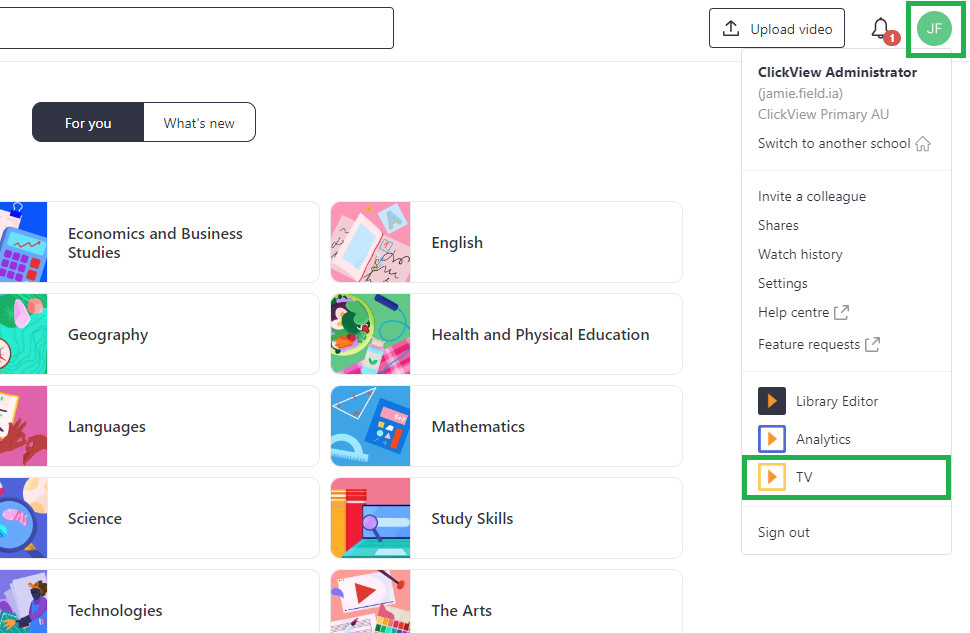 From the exchange and TV screen, select ClickView TV from the top of the screen:

You've made it to the TV home page: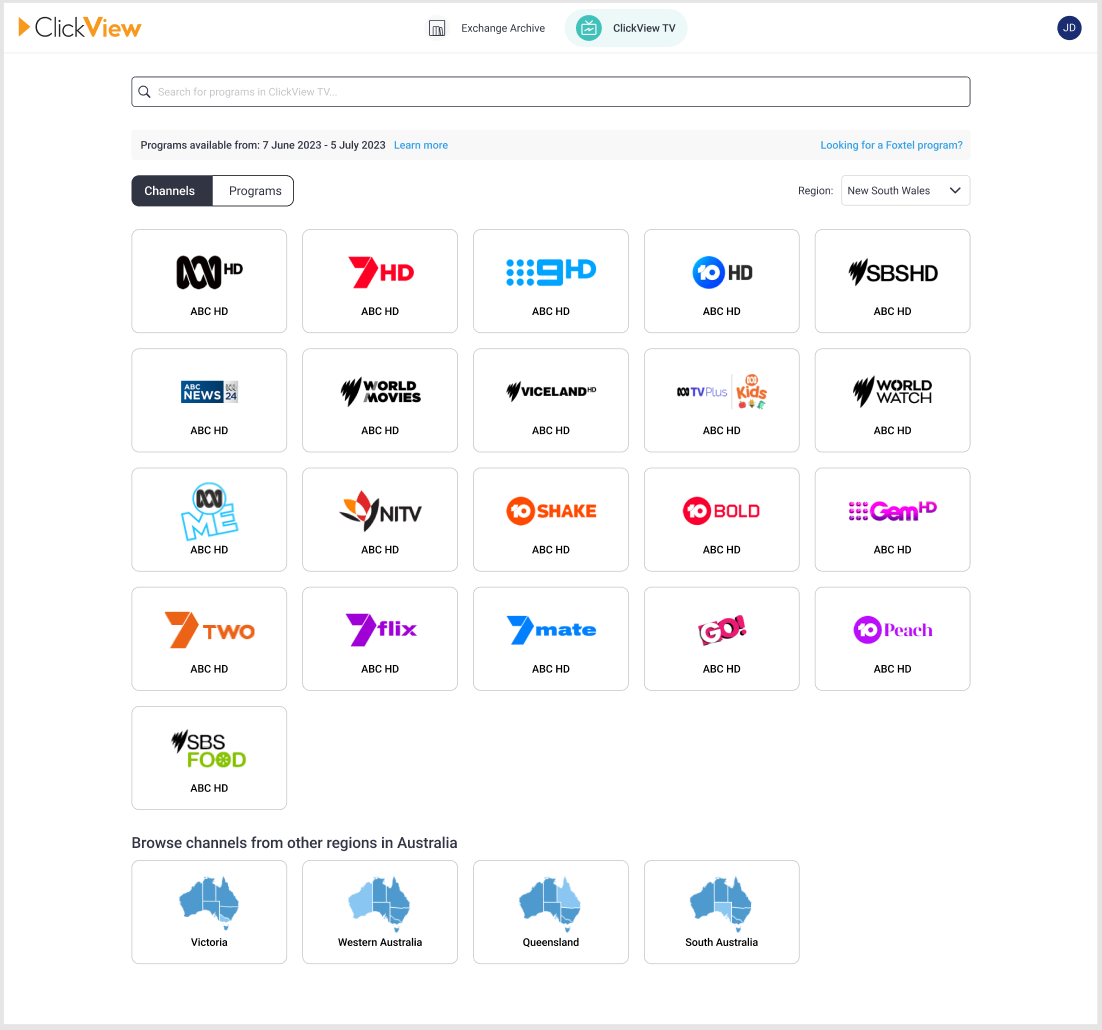 The channels and programs listed are based on the broadcasting region you have selected. You can change the region at any time by clicking on the 'Region' drop down at the top of the screen:

..or by scrolling to the bottom of the home page and selecting a region:

Ready to start using ClickView TV? Learn how to find and request programs though our guide, here.