Now that you're ready to start using the ClickView TV service, you'll need to find a program and request a copy.
There are several ways to locate a program using TV.  You can find programs using your dashboard, by channel, by program name or by using the TV search feature.
Locate by Channel
This feature allows you to search within specific channels to locate programs. Some channels are only available within TV depending on the specific region that is available to you.  To search for a particular television program by channel, ensure the 'Channels' option is selected and simply click on the channel of your choice: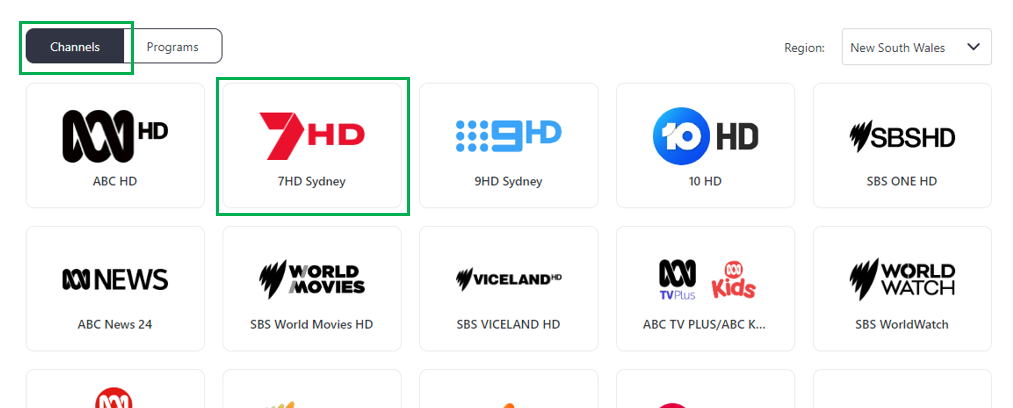 You'll see the days from the previous few weeks where TV recordings are available for that channel:
Click on the relevant day to expand it, and you'll see all the available recordings listed by time: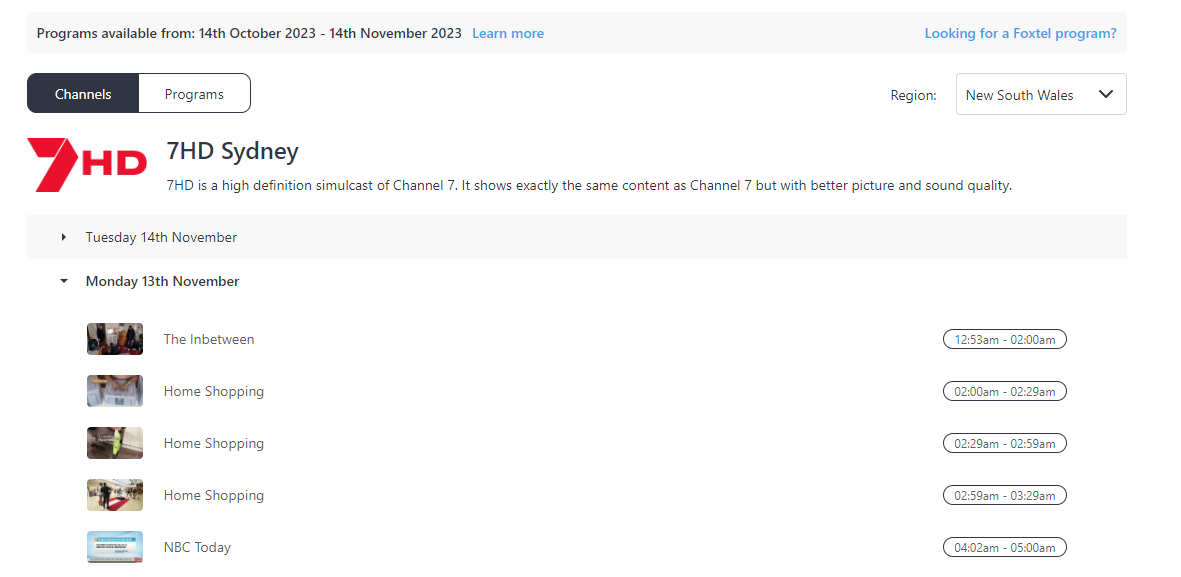 Locate by Program
This feature allows you to search alphabetically to find programs. Simply choose the first letter of the program name to see what programs are available: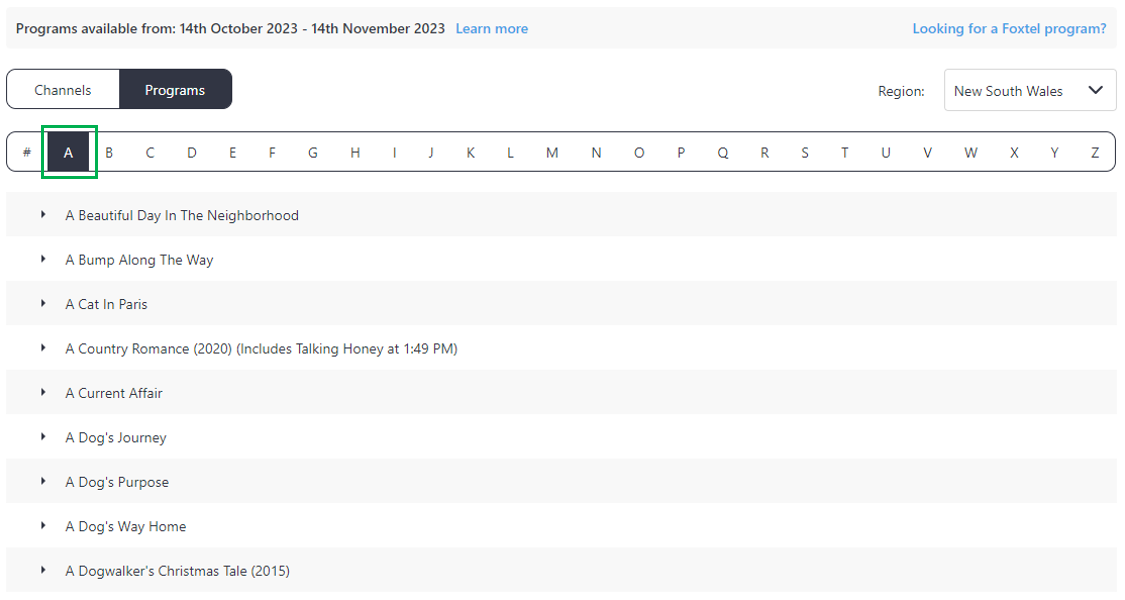 Click on the program of choice to see all of the available recordings of that program from the last four weeks: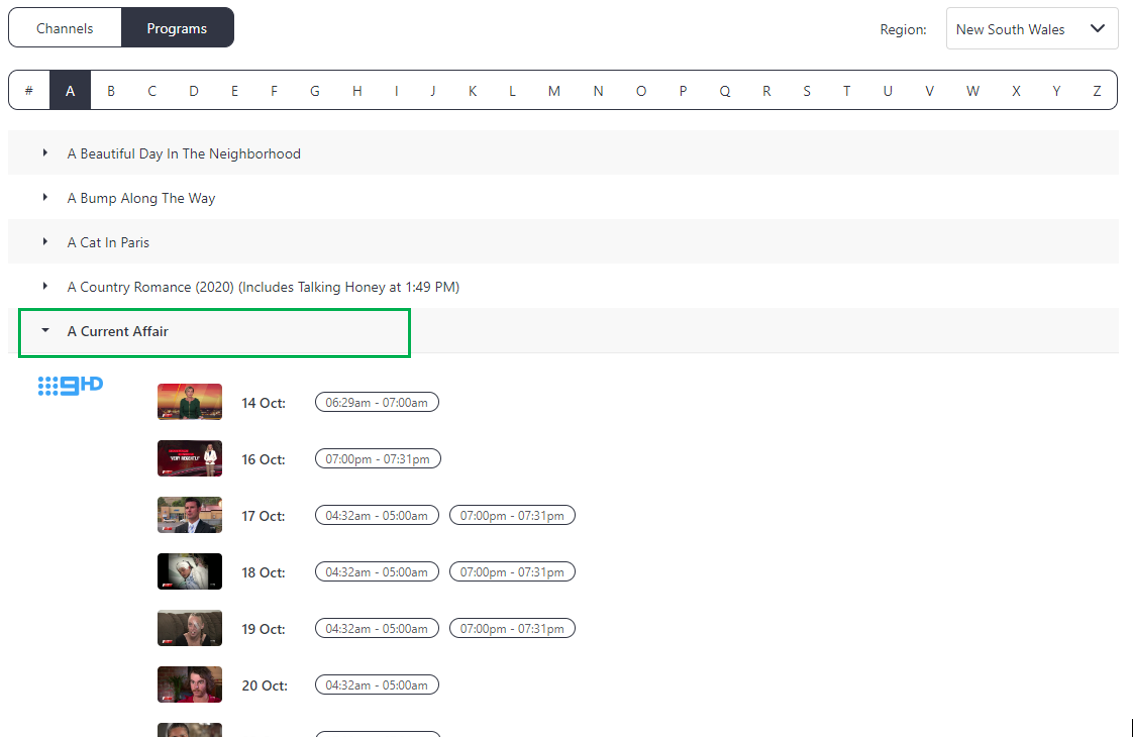 Locate by search
Can't find what you're looking for by Channel or Program?  Try our search bar at the top of the screen.  ClickView will return TV content that matches the keywords you've searched for: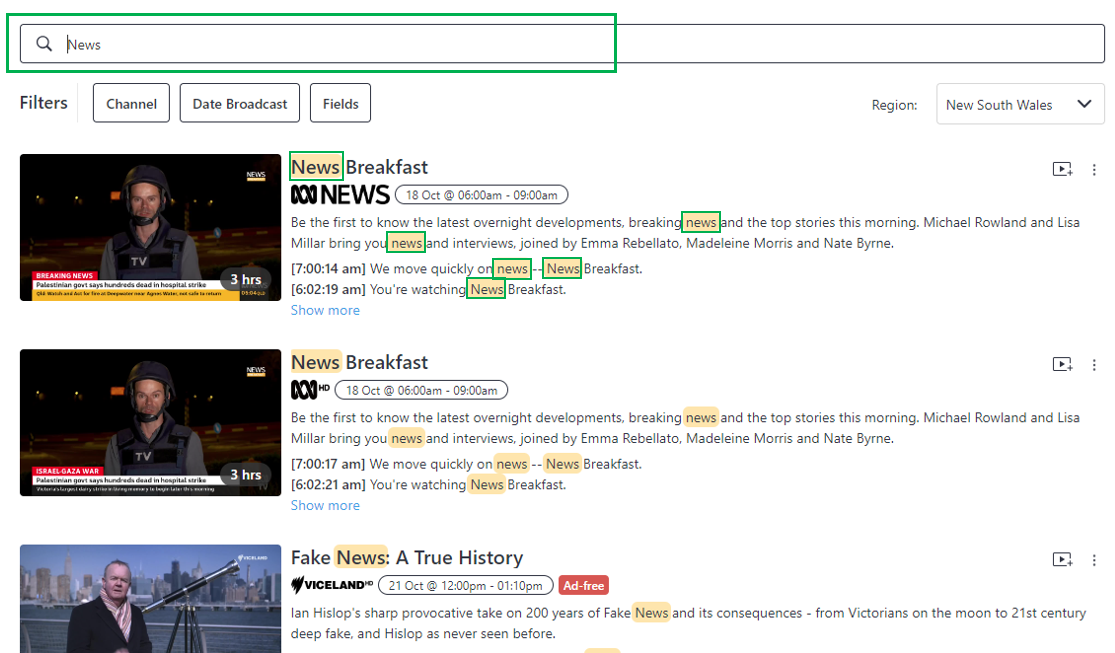 With your program found, lets request a copy.  See our guide here on the types of request available.
Looking for a Foxtel program?
Alongside our free to air content, you have access to request a range of topical, educational video content from Foxtel! 
Click on the 'Looking for a Foxtel program?' link, and check out our guide, here.