Students have different abilities. There may be some students in a class that are fast finishers, or some that require additional help or supplementary resources. Groups are a way for teachers to cater for blended learning within a classroom.
How do I create a Group?
Within the Manage Classroom screen, click on the Groups button in the top left of the screen.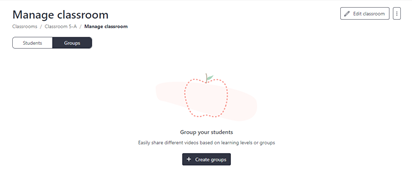 Click the + Create groups button and give your group a name. Click the Create group button and repeat the process until the required groups are created within the classroom: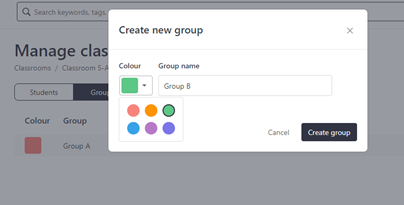 How do I add students to groups?
From the Manage Classroom screen, select the students you wish to add into a group. Once selected, an icon will appear at the top of the student list, to show the available groups. Simply select the group, and those selected students will be added to it: