Playlists can be shared with other teachers and students. To share a playlist do the following:
1. First click on the 'Playlists' icon from the left hand menu: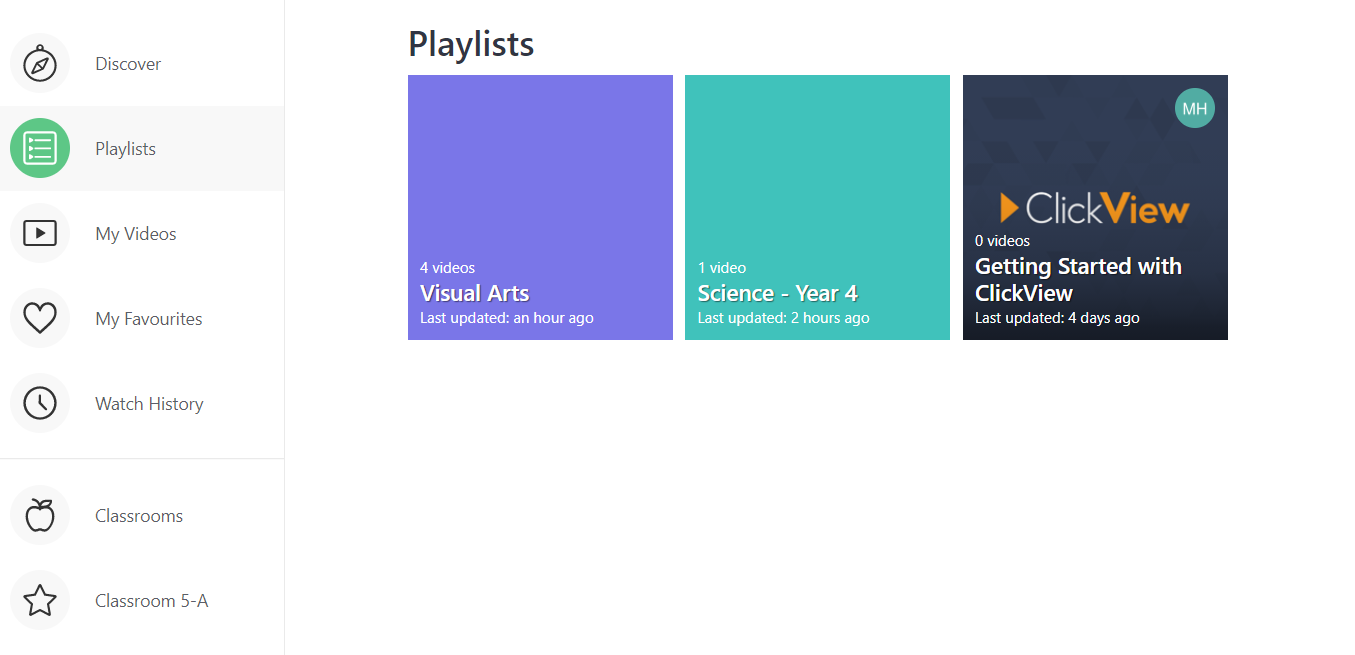 2. Then select the playlist you want to share: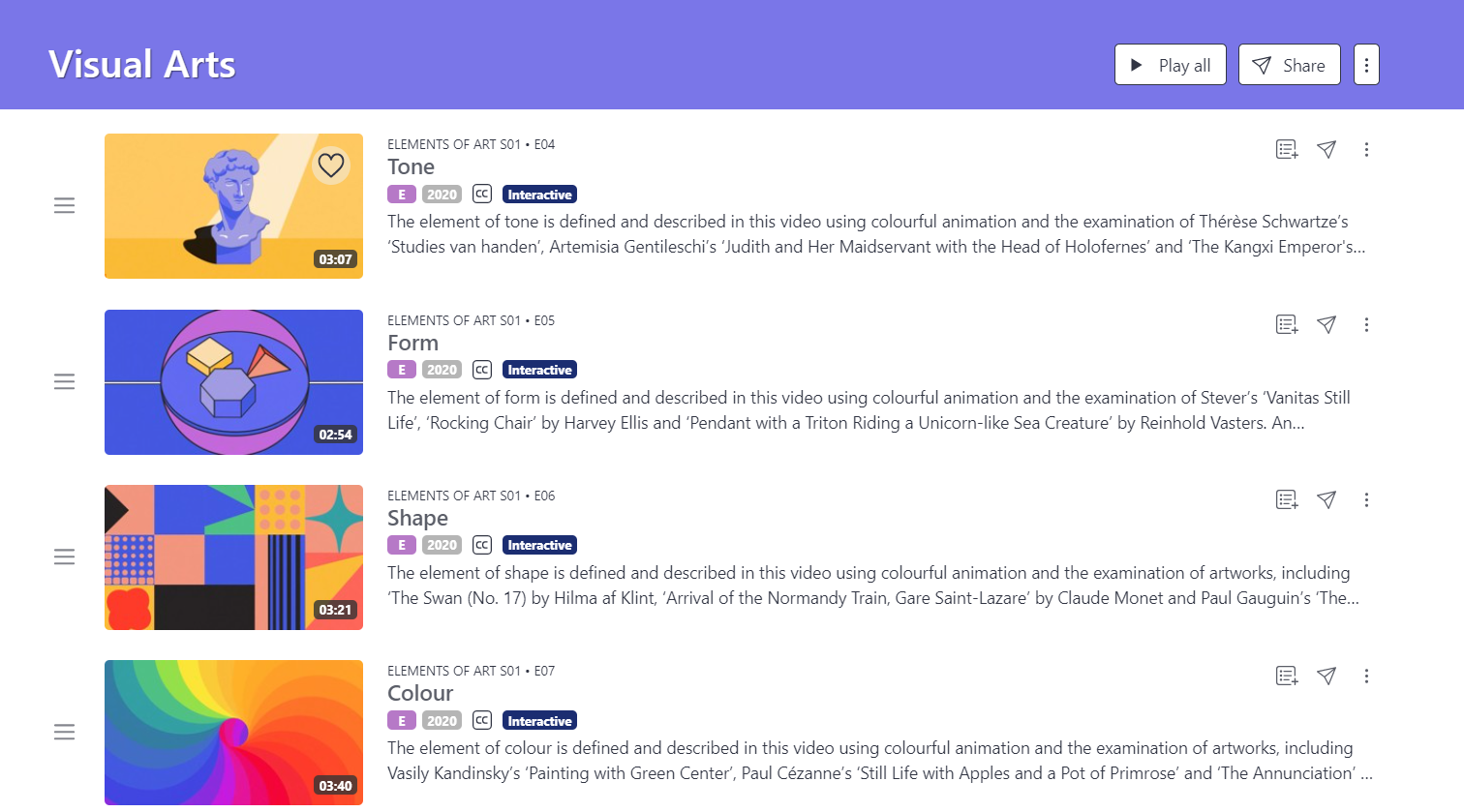 3. Then click the big 'Share' button at the top of the page:


4a. Playlists can be shared to colleagues, students, classes or groups by simply typing into the search box. You have the option of adding a message to the share, i.e. sharing to a class, you might have the message that the video is required viewing prior to the next lesson. Click 'Share' to share the playlist.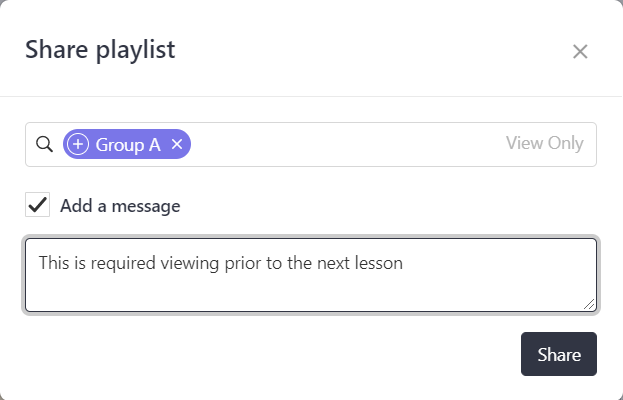 4b. Alternatively, you may wish to create a share link.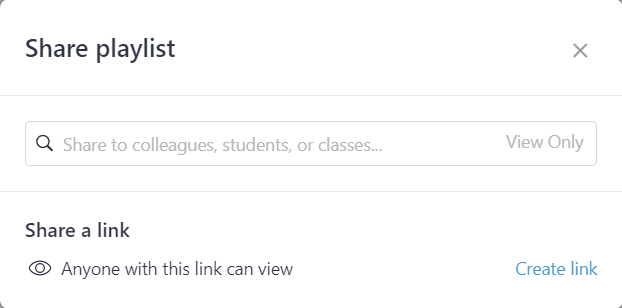 To do this, click the 'Create link' text. A unique share link will be created. Click the

icon to view additional settings: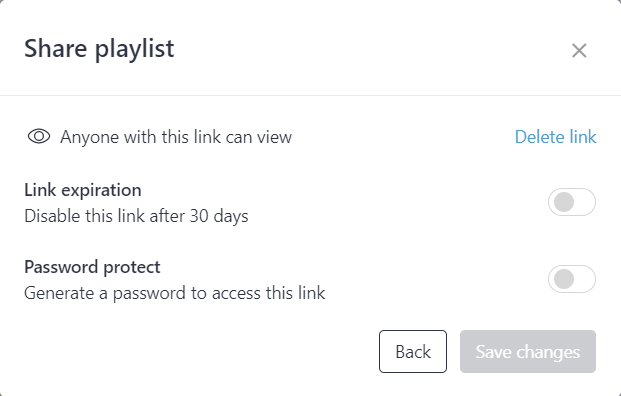 Share links can be set to expire after a 30 day period. You also have the option of setting a password to ensure access is limited to the intended audience.
The share link can then be copied and shared with your audience. Share links can be embedded into your LMS ready for viewing during class.