Educators can easily 'follow' an existing playlist. When a playlist is shared or a ClickView Playlist is created, users will get the option to follow which is indicated by the 'Follow' icon: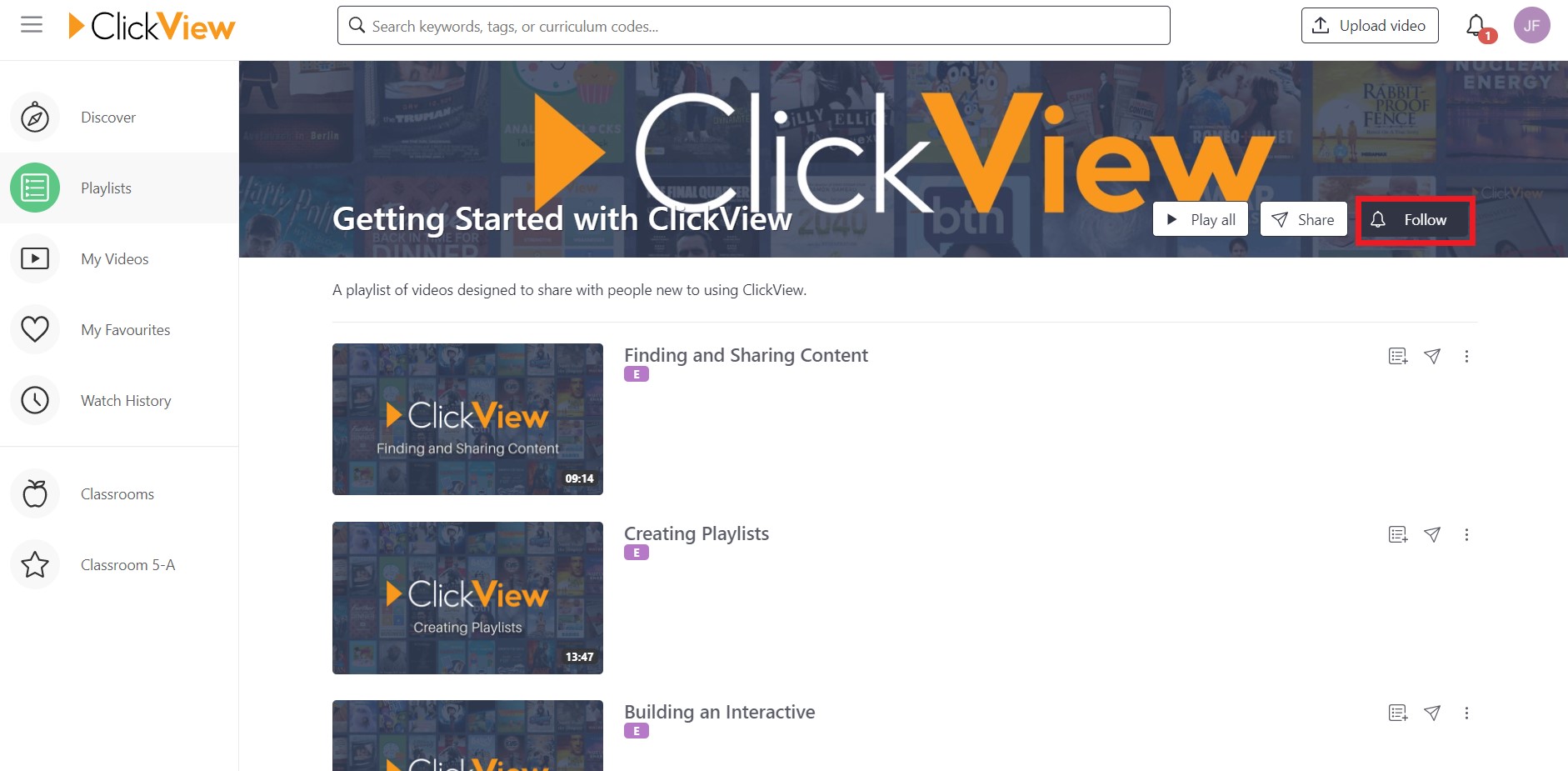 Once clicked, you're following the playlist and updates to the content will seamlessly appear once they are made by the curator of the playlist.
Followed playlists will appear alongside your own playlists, under the Playlists tab. Followed Playlists can be used just like any other playlist, except for adding, ordering or deleting videos from them.
Topics within ClickView, can also be followed. ClickView Preferences will automatically follow the topics chosen at the point of initial setup, but additional topics can be added. Simply browse to the topic of your choice, and click the 'follow' icon. Followed Topics are promoted over unfollowed Topics, on your dashboard and do not appear in your playlists tab.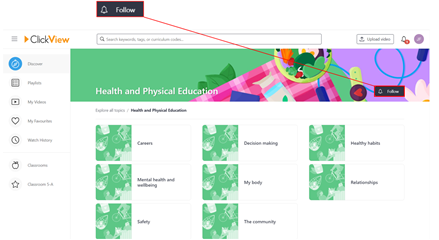 How do I unfollow a Playlist?
Unfollowing a playlist, is a simple click of a button. From the Playlists tab, locate the playlist you wish to unfollow, and click the Unfollow icon: