'Video Player' is the term used for the main window within ClickView where users play videos from.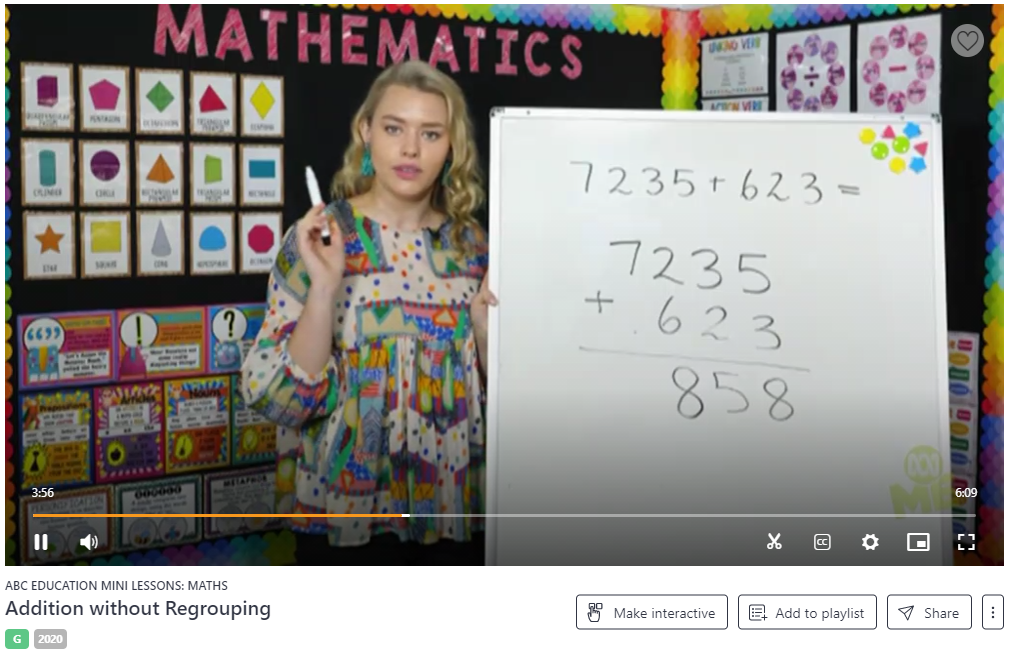 The video player is designed to be as intuitive as possible. Along with the standard ability to play and pause a video, there's a simple volume control from within the player means that there's no searching for a device/TV remote control during a lesson.
We've added some super features to enhance the viewing experience for you and your students.
An option to add subtitles and change the text size is a brilliant feature for visually impaired students. If you'd like to learn more about subtitles, see our handy guide here.
A Whiteboard mode for when you're presenting at the front of the classroom, which allows the playback controls to be neatly moved to avoid obstruction when a playback setting needs to be changed. More information on the Whiteboard mode, can be found here.
Playback Speed of any video can be adjusted with up to seven speeds available, allowing for slow motion or double speed and anything in-between. More information on playback speed can be found in our handy guide, here.
Video quality can also be adjusted through the video player, which is great for schools with lower internet bandwidths, or displaying videos on larger screens. For more information, view our guide, here.
In addition to these playback features, we've made lesson preparation and research easier by giving teachers access to 'Clips', Favourites, and a Picture in Picture feature.
Clips can be made from any video within ClickView and is a great way to focus learning on specific sections of a video. More information on Clips can be found, here.
Picture in Picture is a great feature for lesson planning and searching for appropriate content. It allows a smaller video screen to be overlayed onto the main ClickView screen which enables teachers to view a video whilst browsing for other content, or reviewing the video details. For more information about Picture in Picture, please see our guide, here.
A simple way to quickly find your favourite content, is to mark it as a favourite. For more information about Favourites, please see our guide, here.