1. To edit your interactive video, firstly click on the 'My Videos' tab located on the right side of the screen: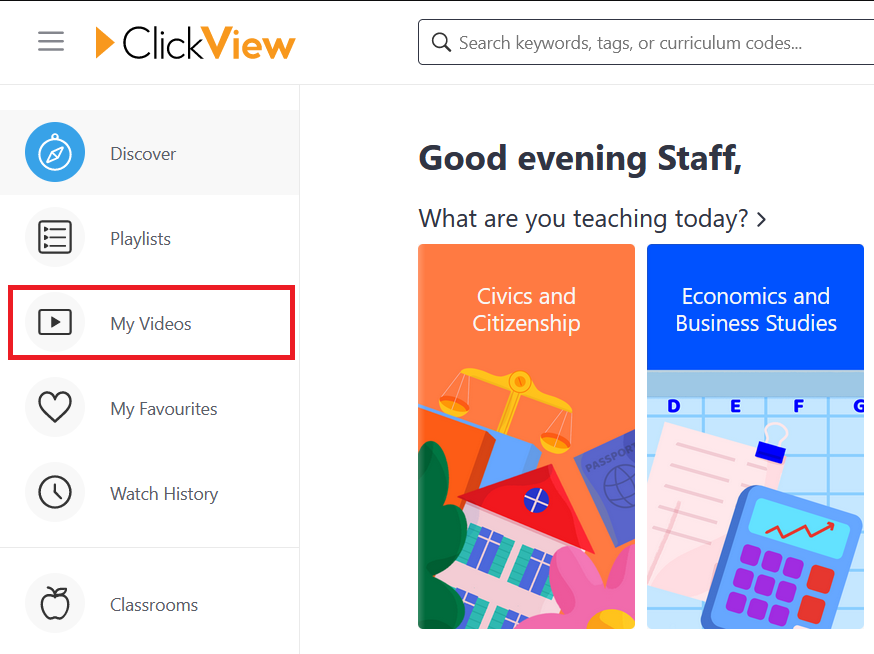 2. Once you've found the interactive you would like to edit, click the 3-dot icon, and then select 'Edit interactive' in the drop-down list:

If the interactive has already been attempted by a student, a window will pop up asking you to create a copy of the interactive. Simply click 'Create a copy' to continue: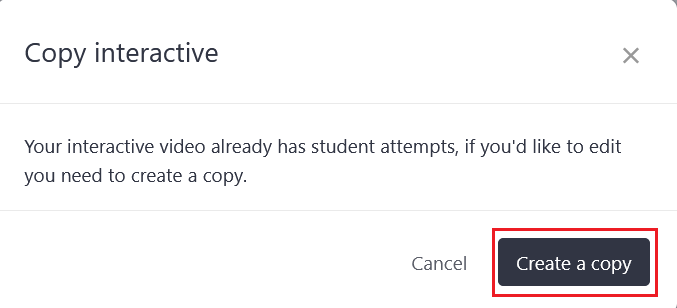 3. After a new copy of the interactive has been created, select "Edit Interactive' just below the video: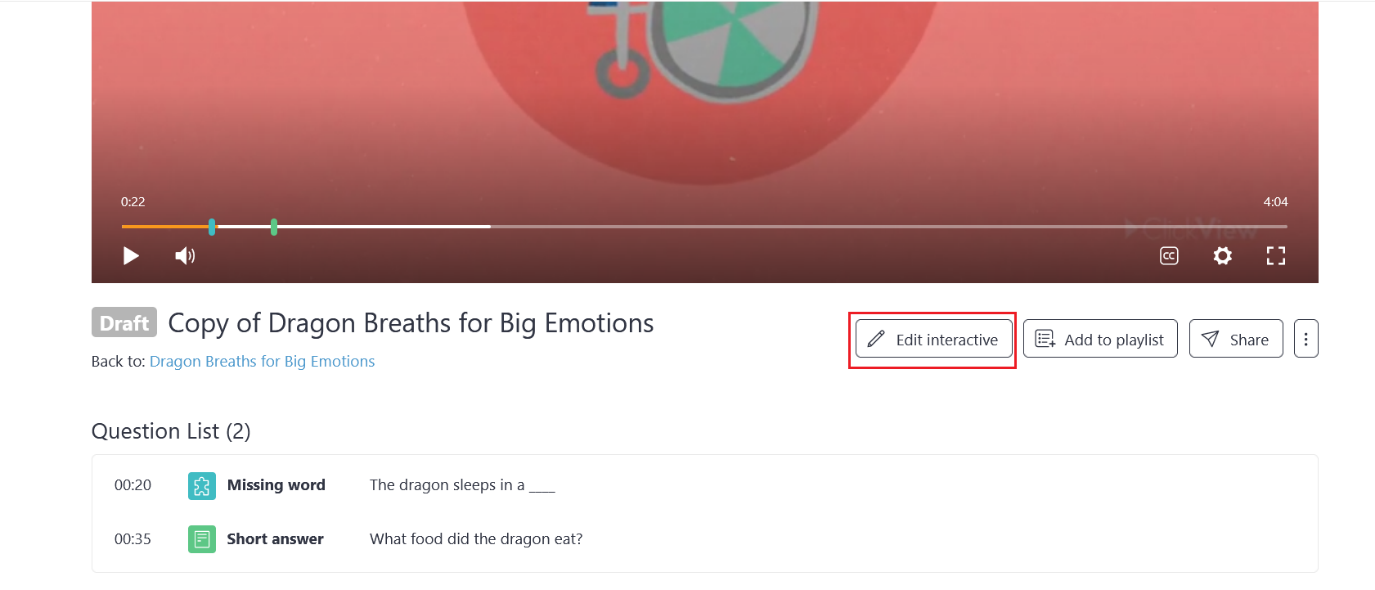 4. Once you have finished editing the interactive and you're happy with it, click 'Publish':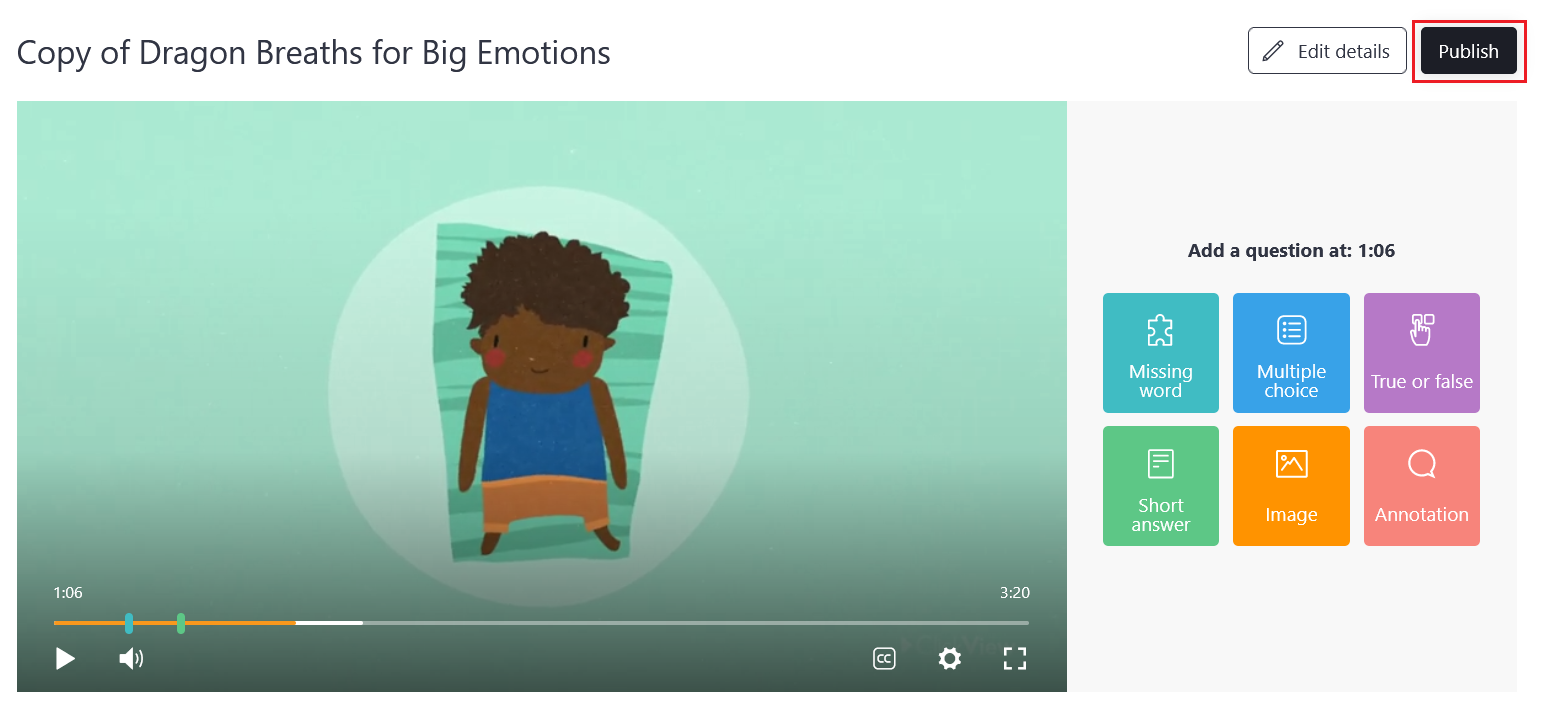 5. Fill out the interactive name, description (optional), and whether you want to enable instant feedback then press 'Publish Interactive':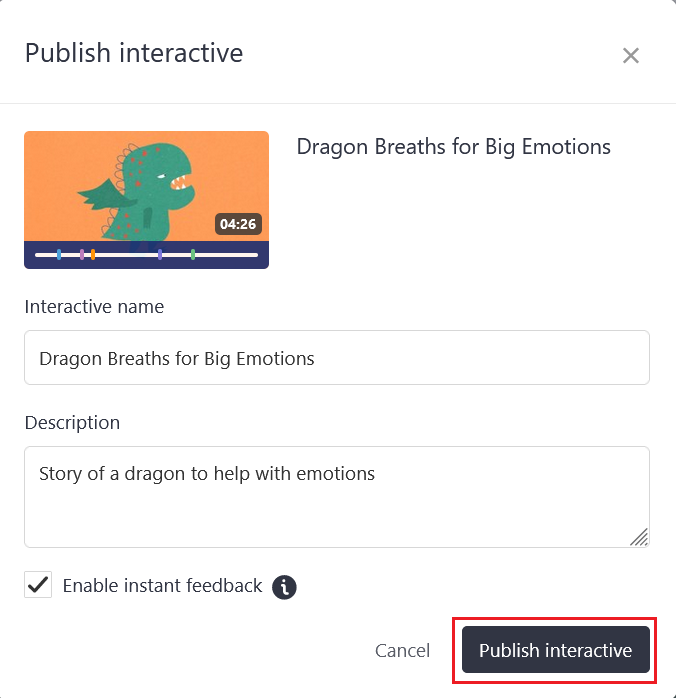 6. You're new interactive will now be available!