1. You can conduct an advanced search by typing keywords into the search-bar at the top of the page.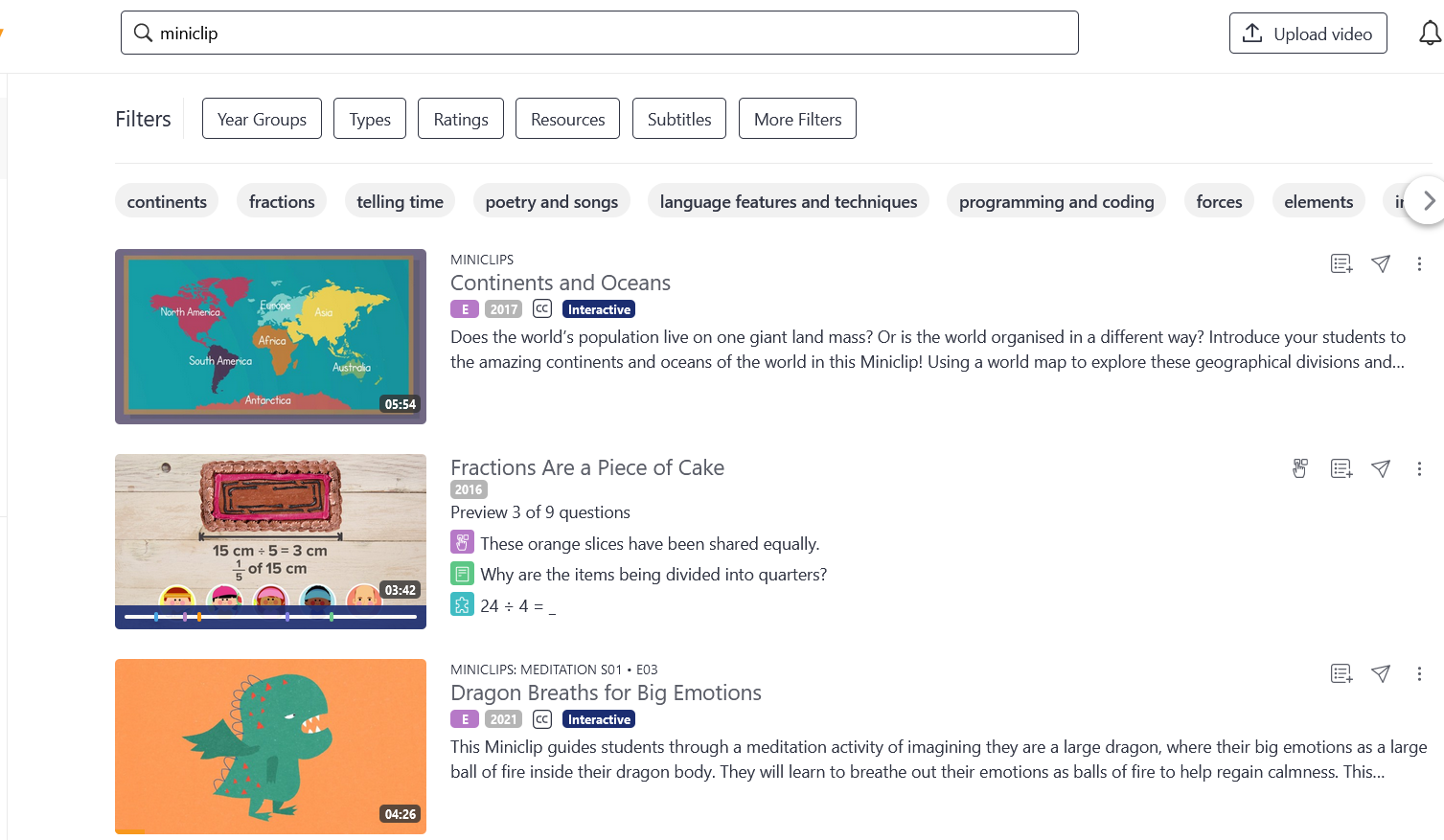 2. Select 'Types' just below the search bar, mark the 'Interactives' checkbox and click 'Apply' to make sure that only interactive videos are listed.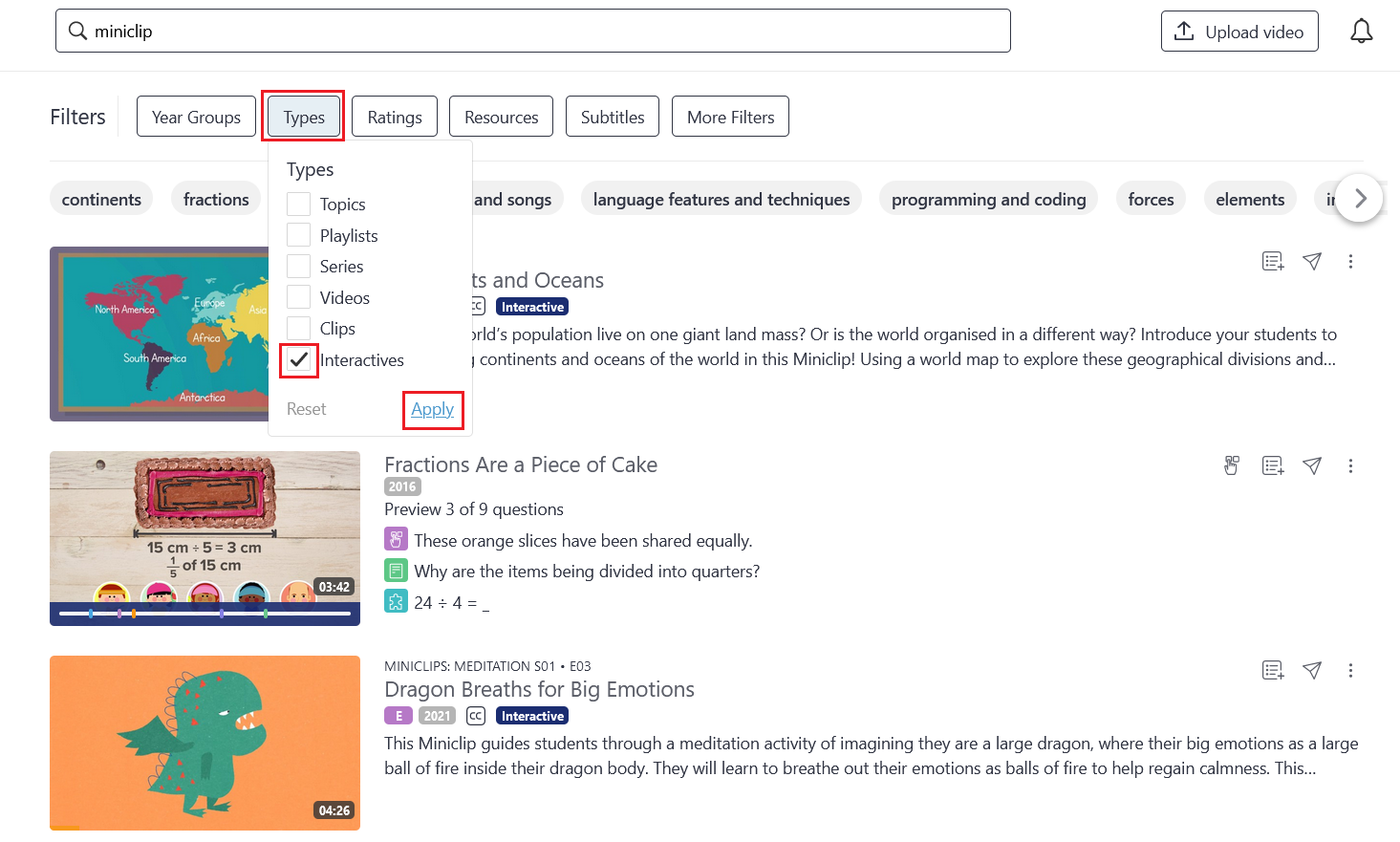 3. Once you've found the video you would like to view, simply click on it to begin playing the video.