History keeps track of your viewing activities, allowing you to easily revisit videos, shows, or content you have previously watched. It provides a convenient way to resume unfinished content, find recently viewed videos, and keep tabs on your viewing habits.

How to access your Watch history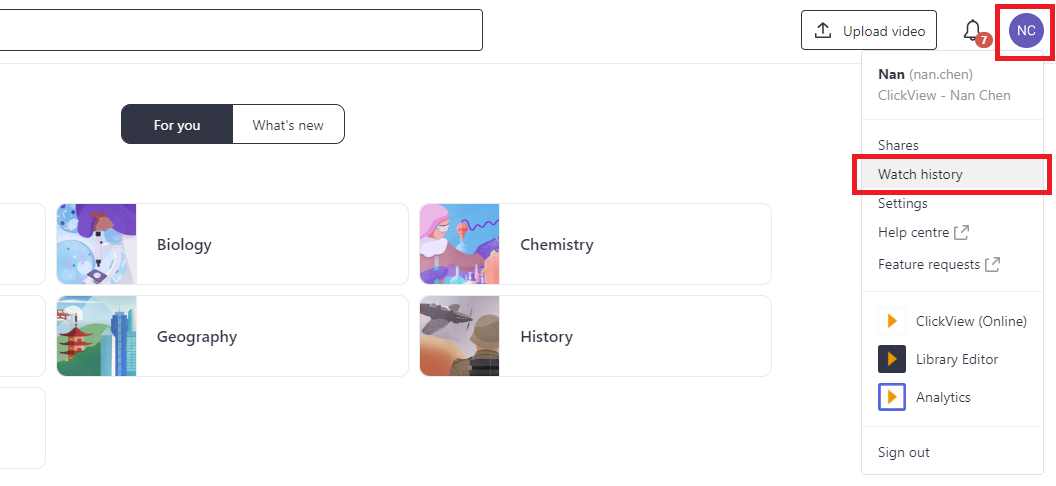 From this page you can play the videos again by clicking the video thumbnail or title. You can also add the videos to a playlist, share, create interactives or create clips using the corresponding options icon to the right of the video.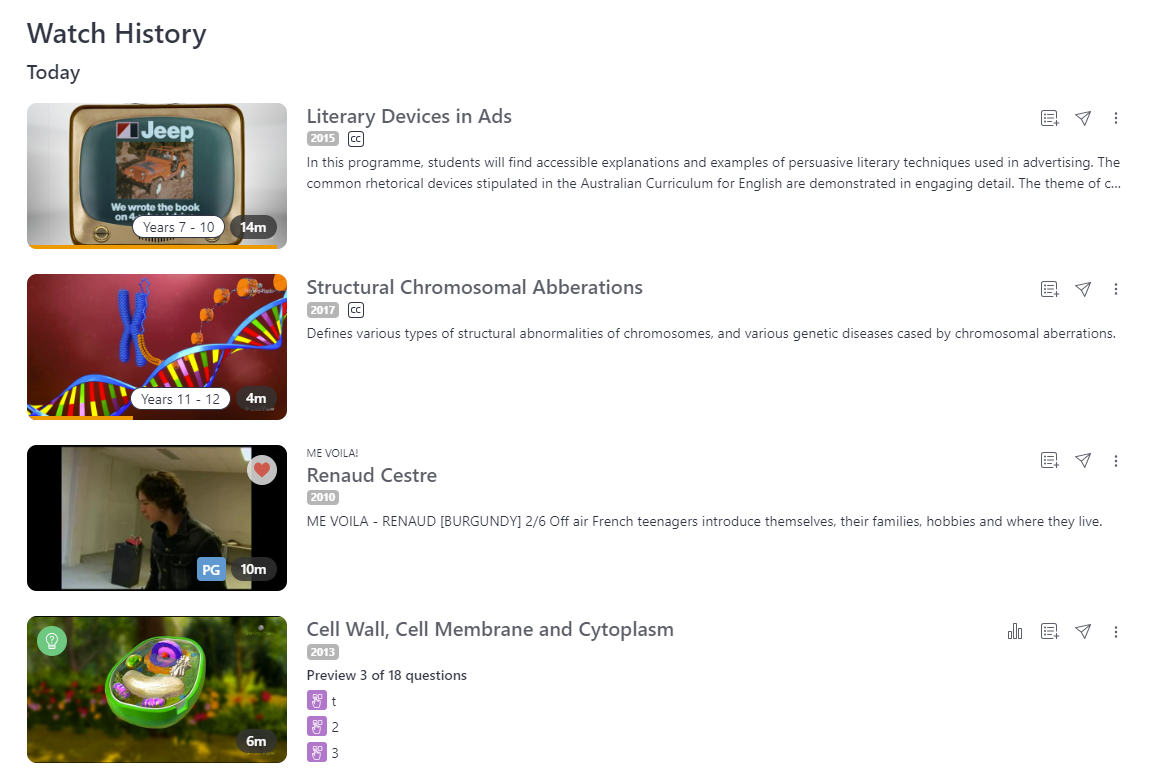 'Continue watching' section
Alternatively to access your viewing history, you can go to the Discover dashboard and locate the "Continue Watching" section. Here, you can conveniently view and cycle through your most recent history using the left and right arrow.

Also, clicking on the "Continue Watching" title will direct you access to the entire page chronological viewing history as seen in the previous image: