In ClickView you have your own private area called 'My Videos'. This is where you can upload videos from your own device, as well as create and publish your own content. Within 'My Videos' you will be able to manage your videos, interactives, and also clips.
How Do I Go To 'My Videos'?
To navigate to the 'My Videos' page:
Go to

primary.clickview.net

Enter your username and password

Click the 'My Videos' tab on the right side of the screen: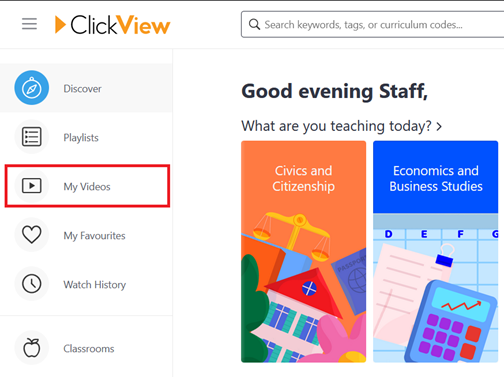 4. Videos, clips and interactives that have been added to your "My Videos" will be listed: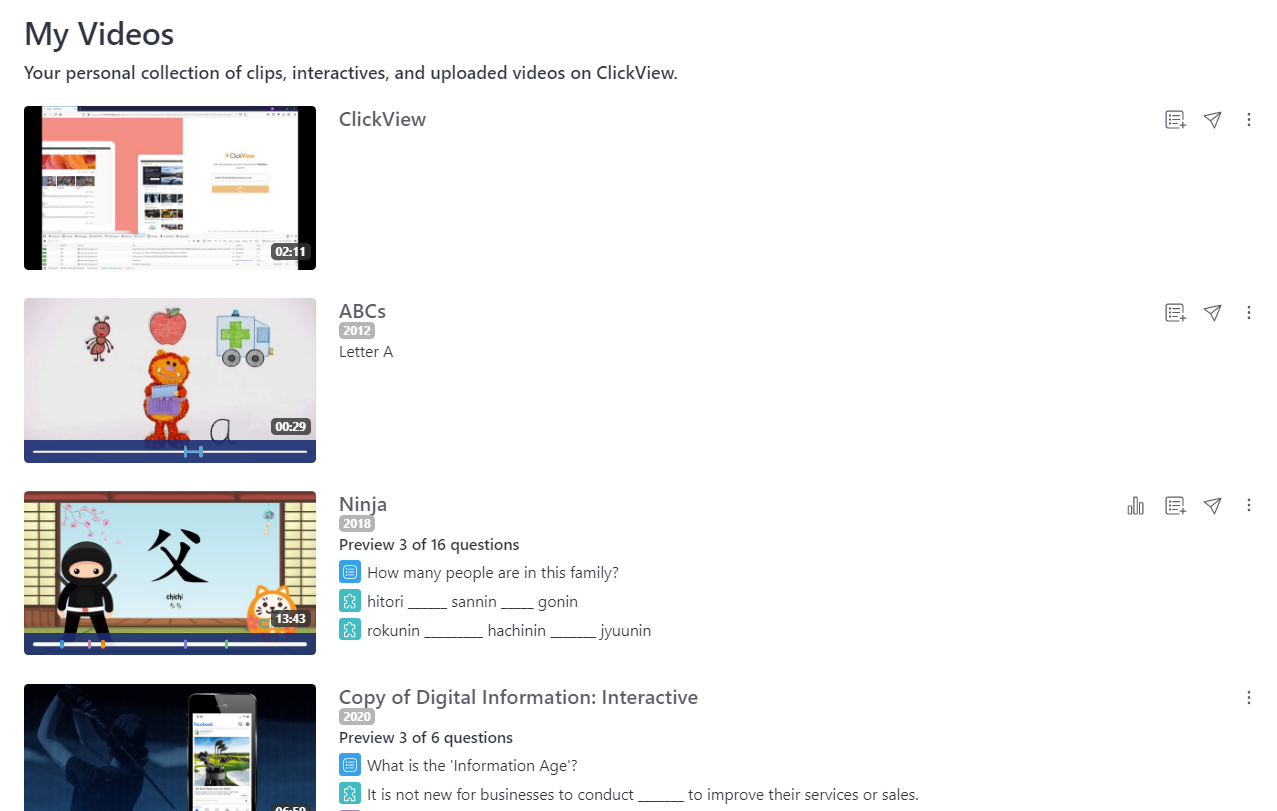 How Do I Upload A Video?
To add a video into your 'My Video' simply drag the video file from your device into a blank area in ANY ClickView page. You can upload more than 1 video at a time: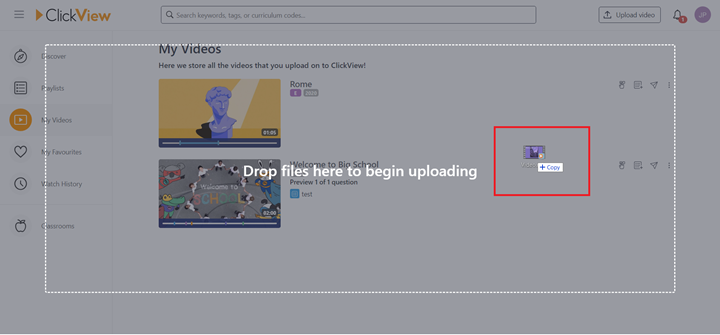 Alternatively, you can click on the 'Upload a Video' button at the top right corner of the screen: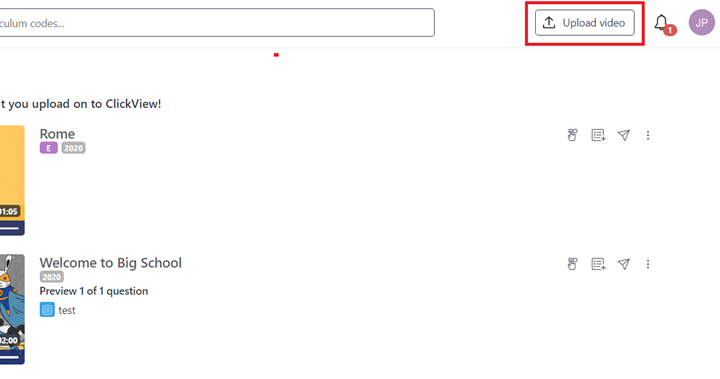 Your uploaded video will be saved in 'My Videos' where you can edit the video details, add it to your playlist, add interactive questions or create a clip: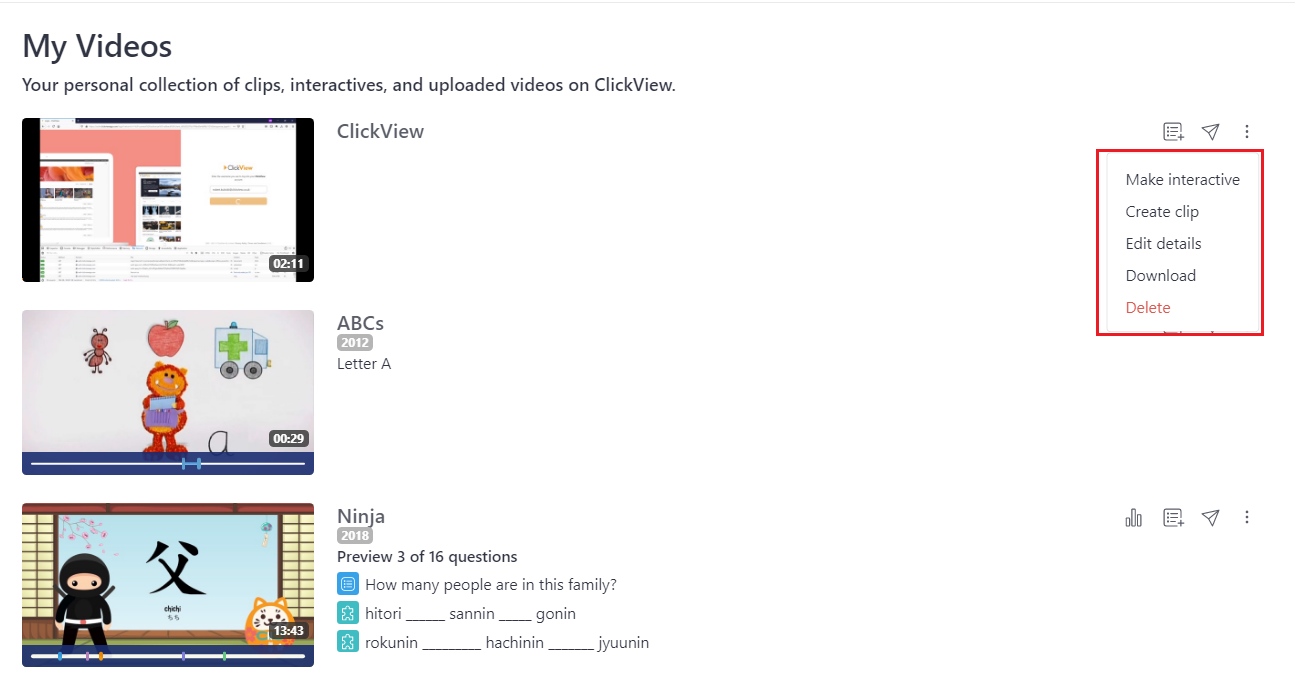 NOTE: Video formats that we support include: AVI, MP4, MPEG, MOV, MKV, WEBM, WMV.
How Do I Share A Video from 'My Videos'?
1. Click the 'Share' icon which sits on the right-hand side of the video title:

2. Type the name of the classroom, group, colleague or student you wish to share it with into the search bar and select the correct option: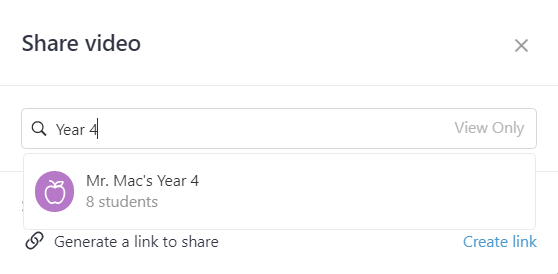 3. Click on 'Add a message' if you wish to add instructions for your class: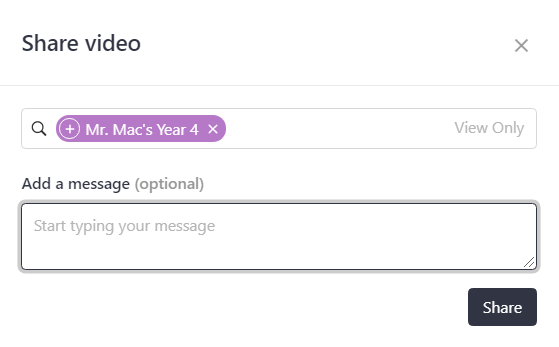 4. Click the 'Share' button and the video will be emailed to your students to view.