ClickView's integration with Google Classroom allows teachers to push a video from ClickView to their Google Classroom account. This makes it easy to embed educational videos directly into your assignments and share them with your students.


How do I use Google Classroom with ClickView?
Locate the video that you would like to share and click the 'Share' button below the video player: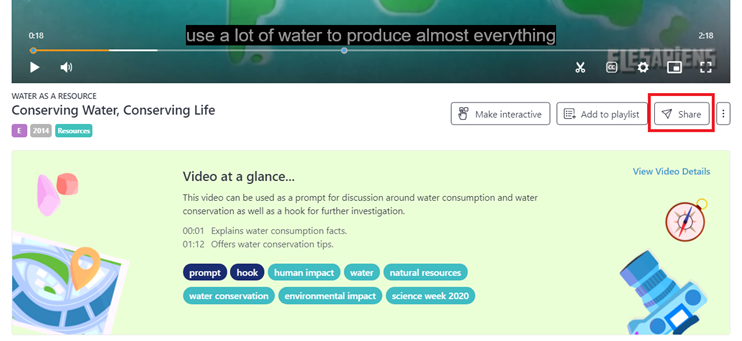 2. In the search field, type and select the name of the classroom, group, colleague or student you wish to share the video with and click the 'Share' button: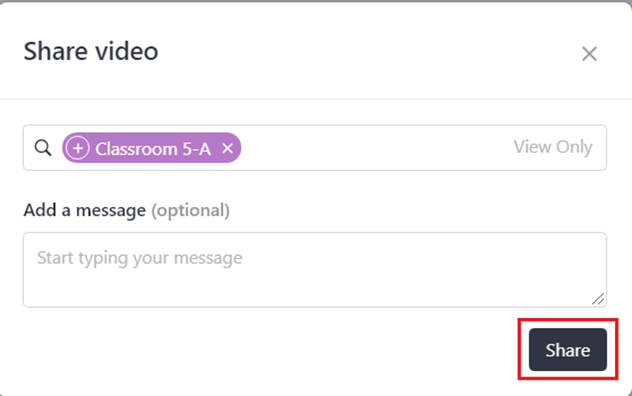 3. Click on the Google Classroom icon located on the bottom right of the window: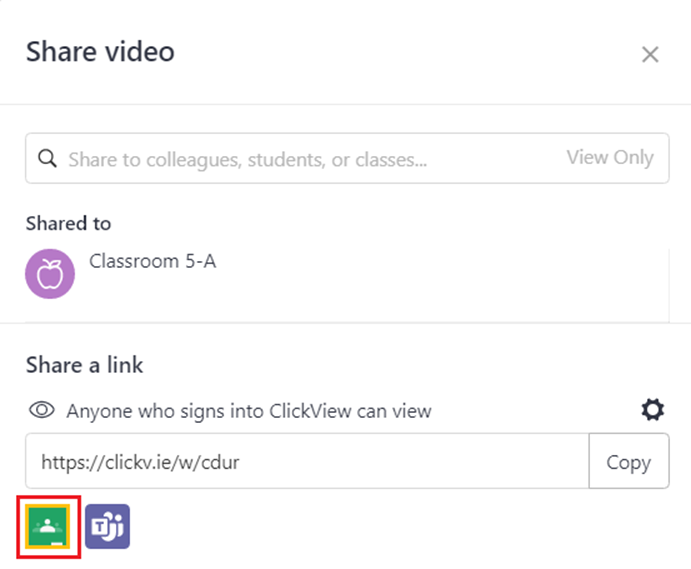 NOTE: If the Google Classroom icon is not showing, please follow this guide to enable ClickView Integrations.
4. Select the type of action you would like to do: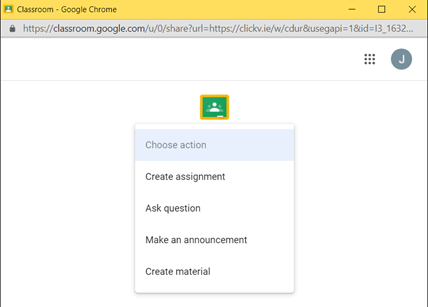 5. Depending on the type of action selected, fill out the relevant fields and click the action button on the top right: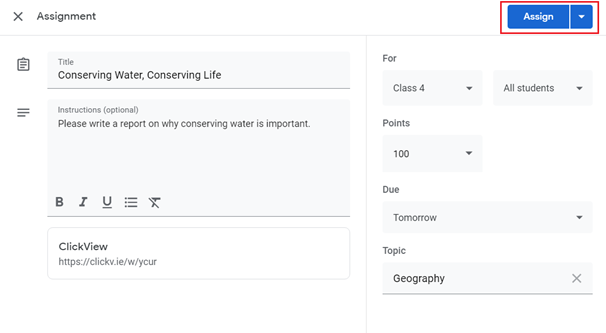 6. Select 'View' to continue to your Google Classroom and find the newly shared ClickView video: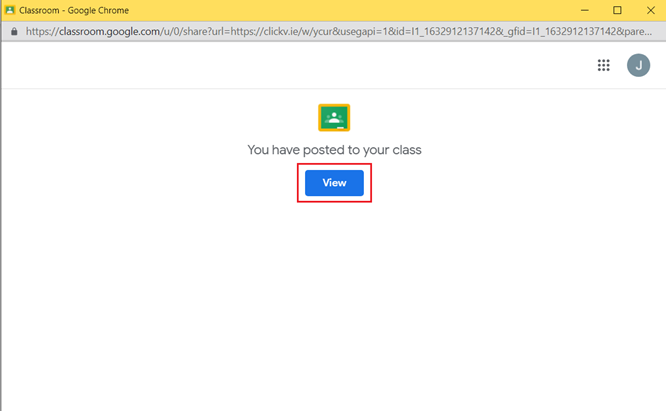 7. The ClickView video is now shared to the whole class and ready for your students to view!